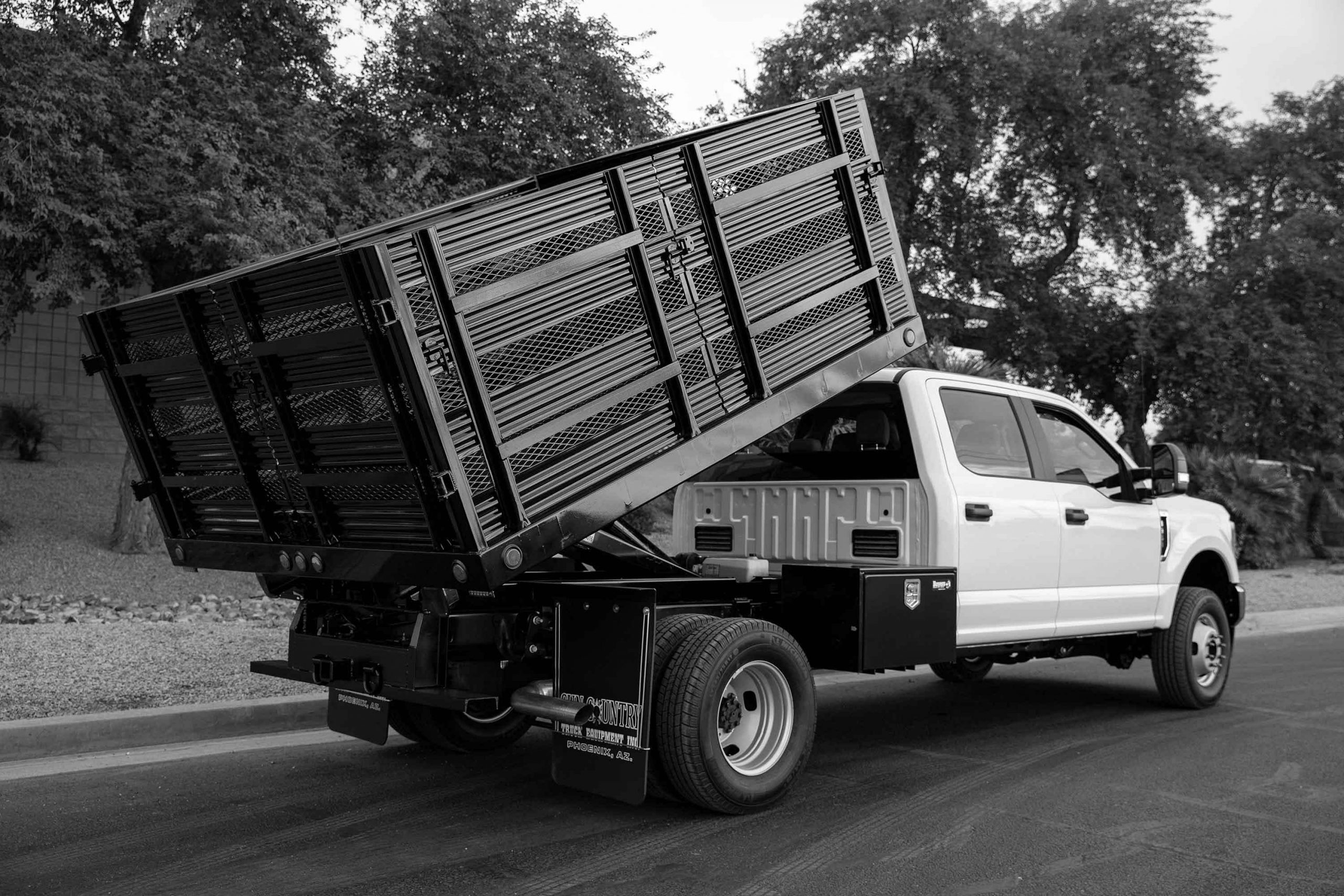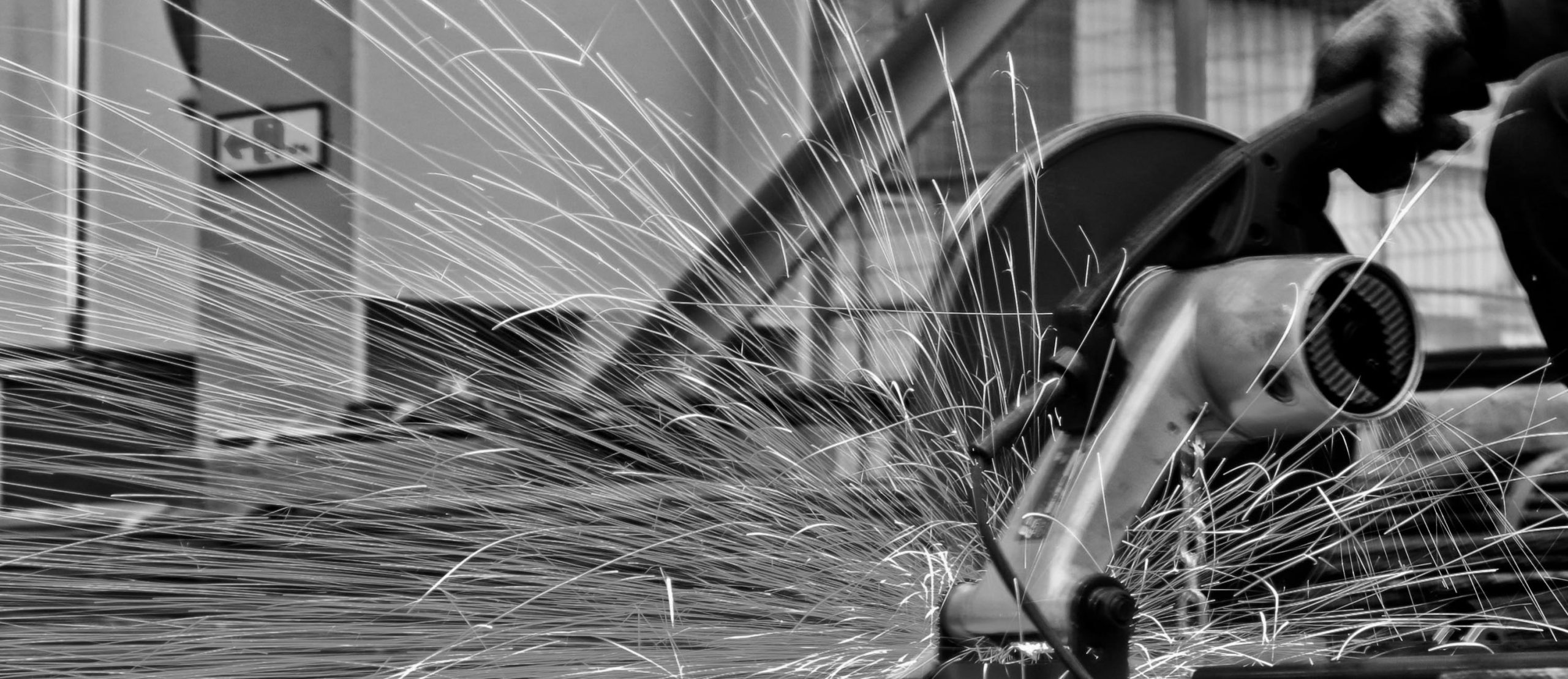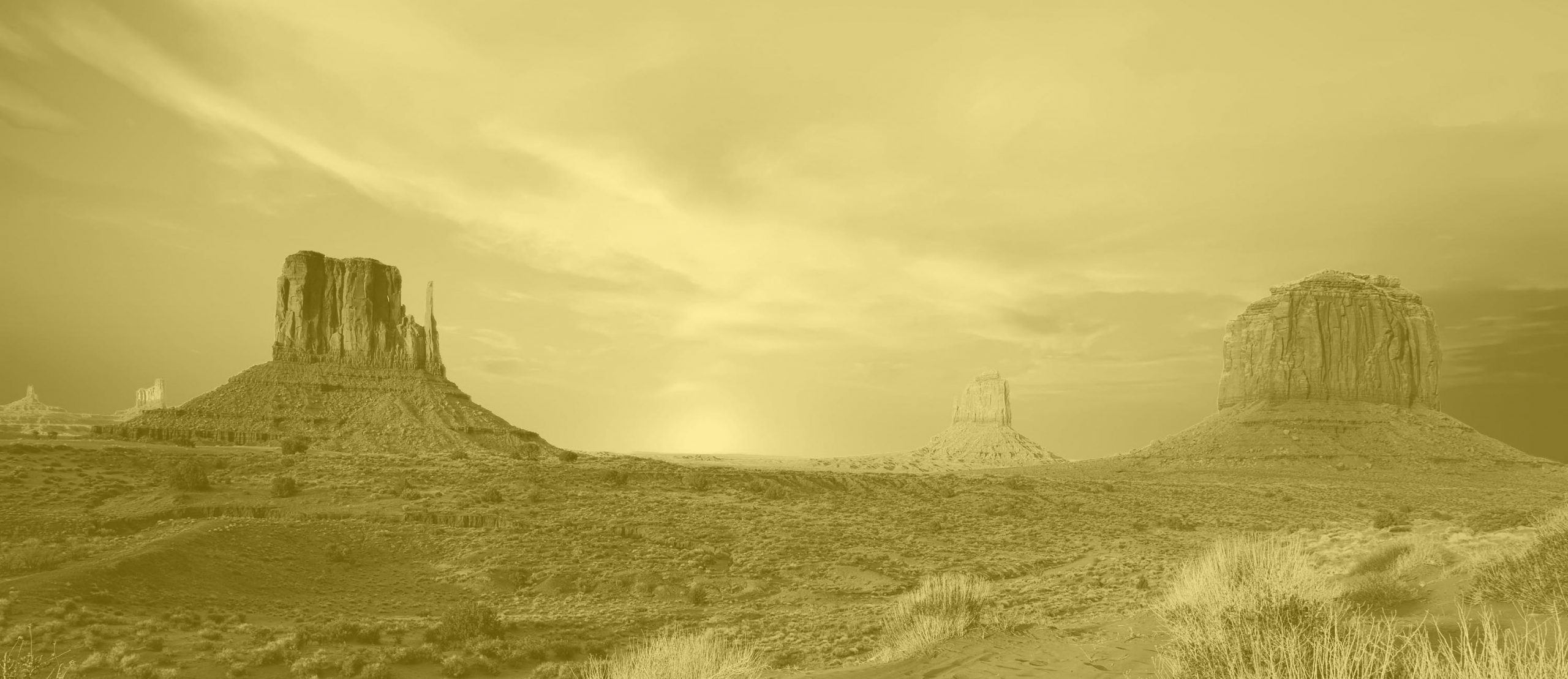 Slide 1 - CTA Products
WE MANUFACTURE, INSTALL, & REPAIR
QUALITY TRUCK & VAN BODIES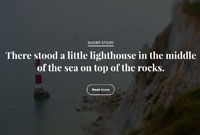 Slide 2 - CTA Contact
FROM BASIC BODY INSTALLES TO FULL CUSTOM JOBS
OUR TRUCKS CATER TO YOUR NEEDS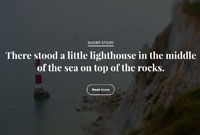 Slide 3 - CTA AZ
Since 2000, we are
THE BEST WORK TRUCK MANUFACTURER IN ARIZONA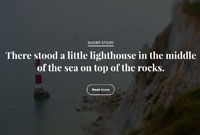 Phoenix, AZ Custom Truck and Van Bodies, Customizations  Modifications, & Repairs
Landscape, flatbeds, service bodies,  & accessories
Sun Country Truck Equipment is the premiere custom truck body manufacturer and truck equipment supplier in Arizona. From landscape bodies and flatbeds to hitches and accessories, we provide the best in custom manufactured truck bodies and factory equipment in the Southwest.
Quality and service are our top priorities, and we pride ourselves on giving our customers the best buy for their money. Whether you need a truck or van body, modification, or repair, Sun Country can provide you with the best setup available.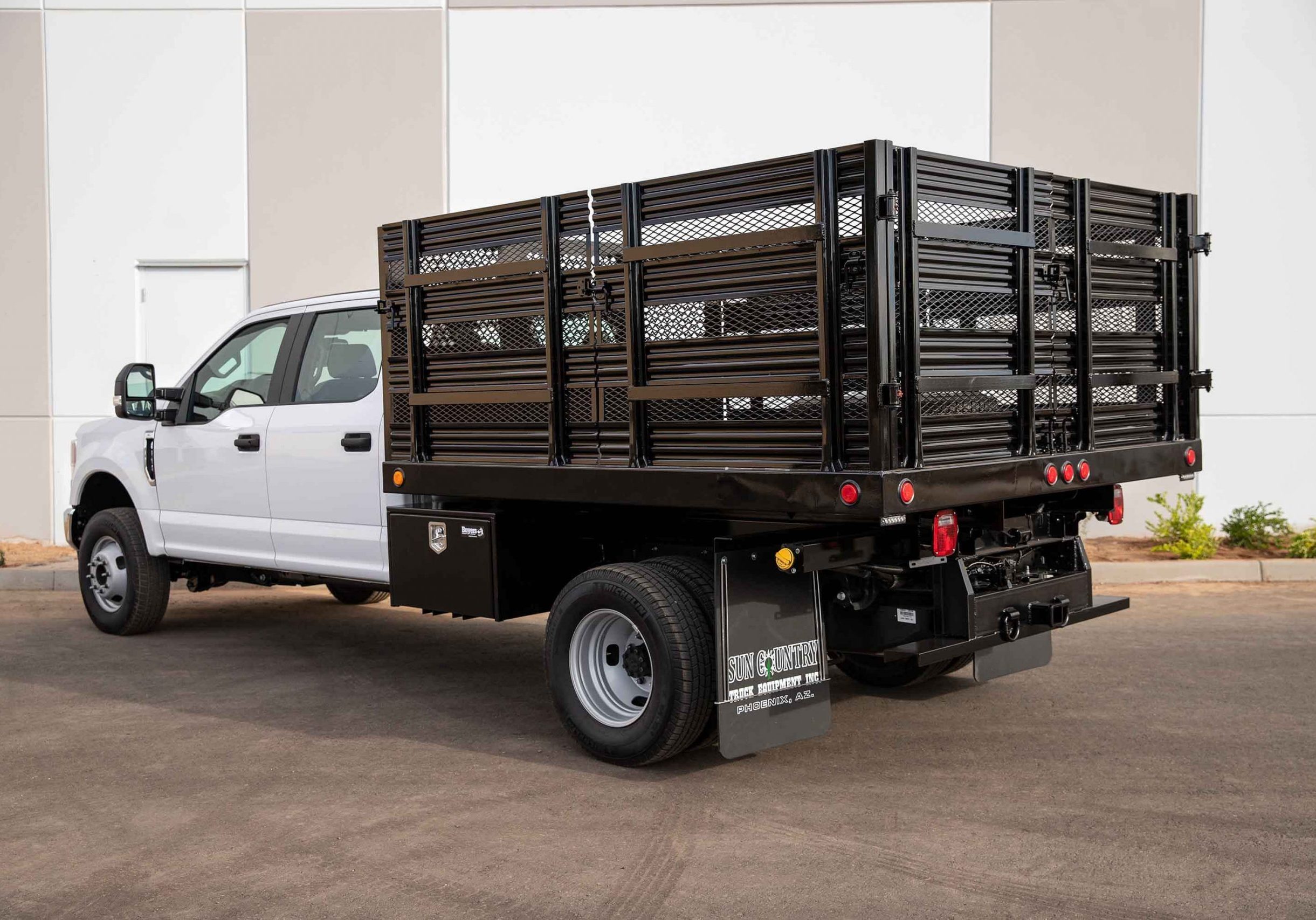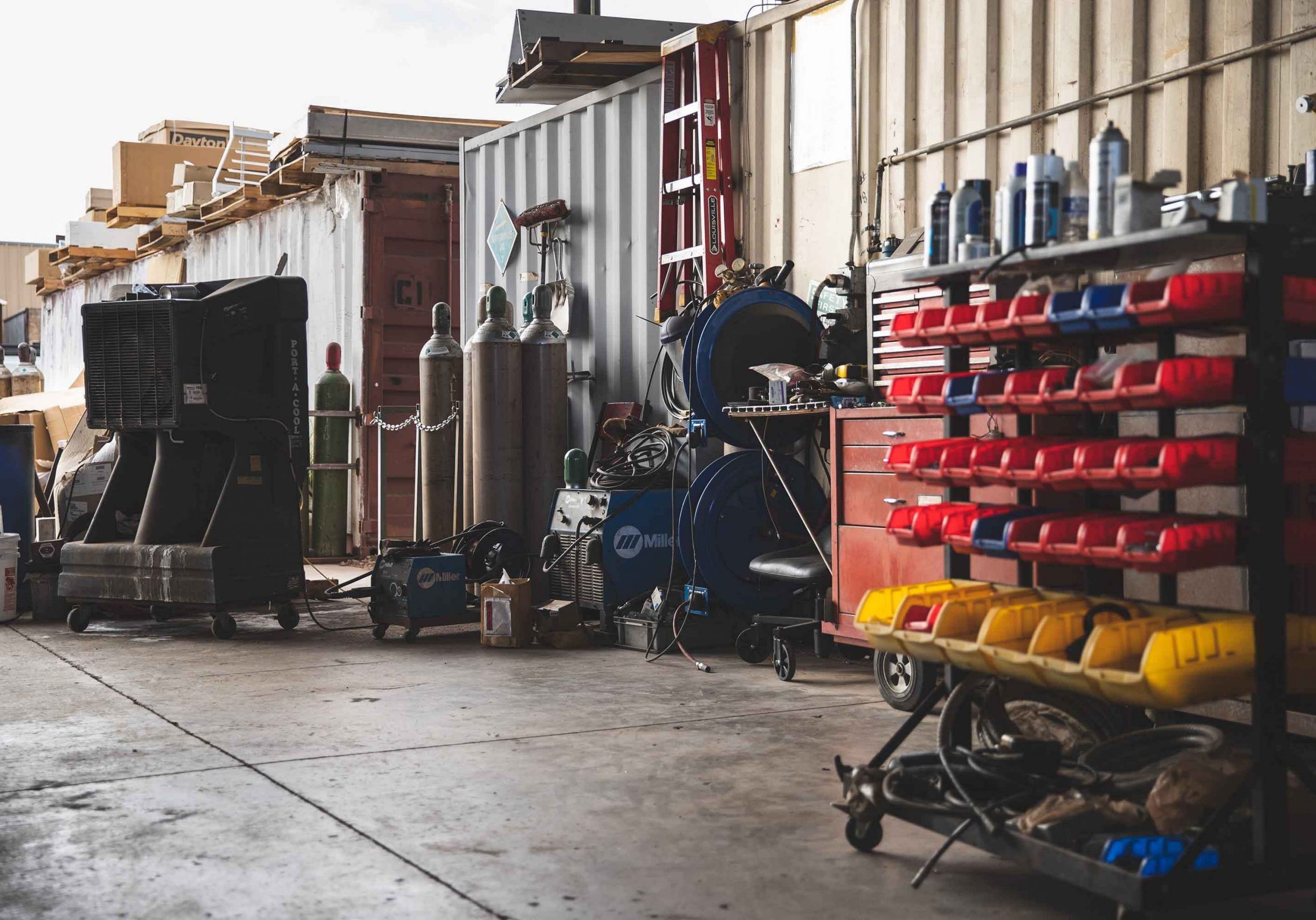 Custom truck bodIes at sun country truck equipment; We intend to make the best truck you can find anywhere!
Our craftsmen are certified in the various skills needed to construct a vehicle that is safe, sturdy, durable, and will help you run your business in a professional manner.
Sun Country's experienced technicians can handle anything from a basic service body install, to some of the most highly customized truck bodies on the road today for the trade industry you need. We strive to exceed our customers' expectations, and we will do our best to make sure  you are always satisfied.
Call us and we will get your project started as quickly and efficiently as we can, so you don't have to worry about your order. We believe that time is money, and we want to save you both by getting the order done in a timely manner, a competitive price, and with parts from the top brands. We even have several used/pre-owned trucks and accessories to choose from. Let us bid on your projects and tell us what you need to get the job done. We will make your truck work harder for you!
Specialized Custom Fabrication - If you can draw it on a napkin, we most likely can build it. Call us today for a quote on your custom build. Sun Country Truck services the entire Phoenix valley, including Phoenix, Scottsdale, Tucson, Mesa, Chandler, Gilbert, Tempe and Glendale.
Hose Reels - Cox Reels
Air Compressors - VanAir, BOSS Air, Ingersoll Rand
Arrow Boards - Wanco
Generators - VanAir, BOSS Air, Honda
Weather Guard
Kargo Master
Rack It
Custom
Waltco
Palfinger
Dhollandia
Service & Repair Work
Body
Hydraulic
Electrical
Lift gate