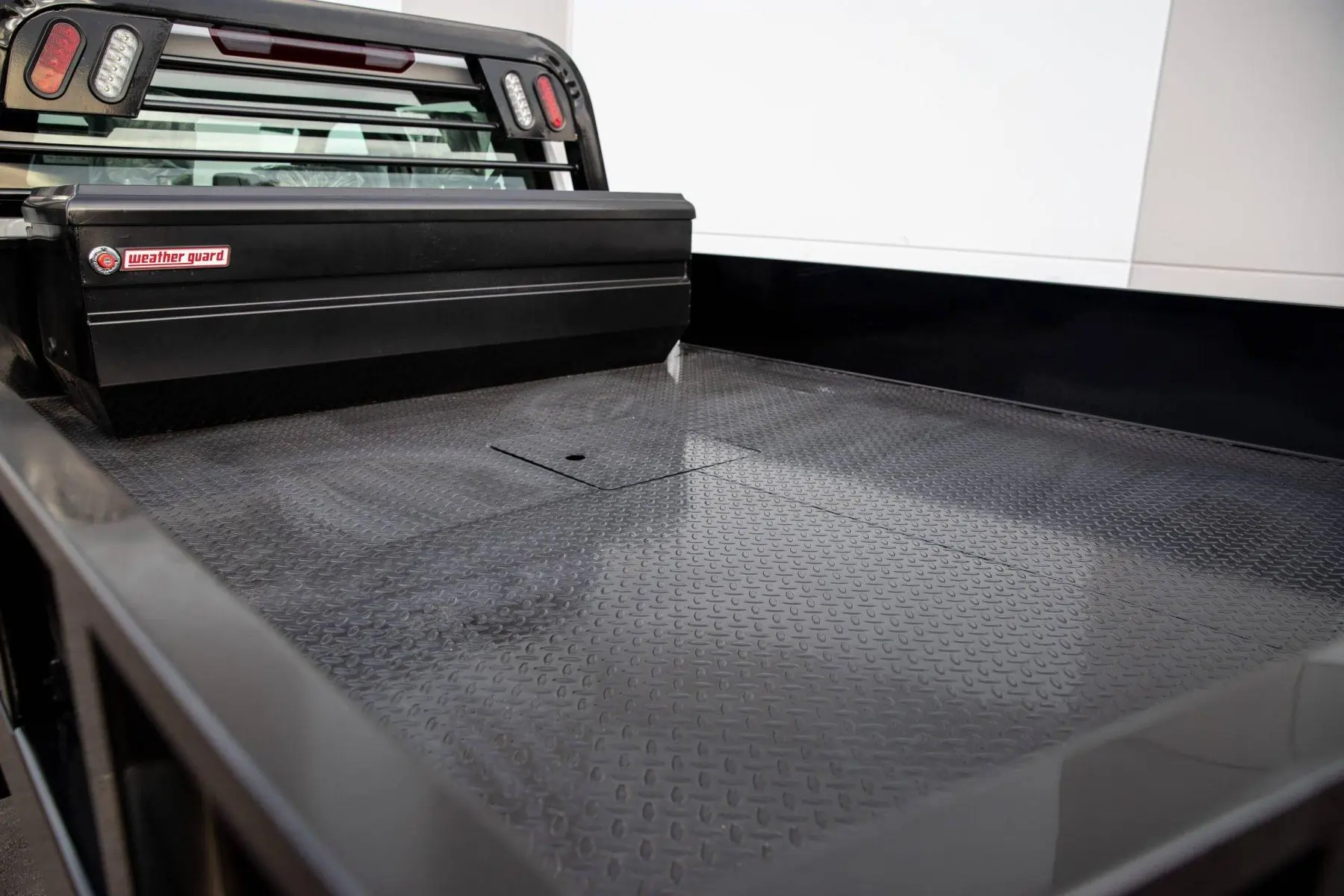 Weather Guard® Van Rack Installation in Phoenix, AZ
Are you looking to enhance your company vans in Phoenix, AZ? Weather Guard® additionally specializes in ladder racks for van exteriors. They are available in plastic, aluminum, and steel options and can be finished in either black or white. Custom van ladder racks resist corrosion to provide you with increased longevity and superior performance. In addition, they feature adjustable ladder stops, tie-down points, and load-assist roller bars to protect the vehicle while unloading. Weather Guard® van racks are excellent for hauling a variety of materials.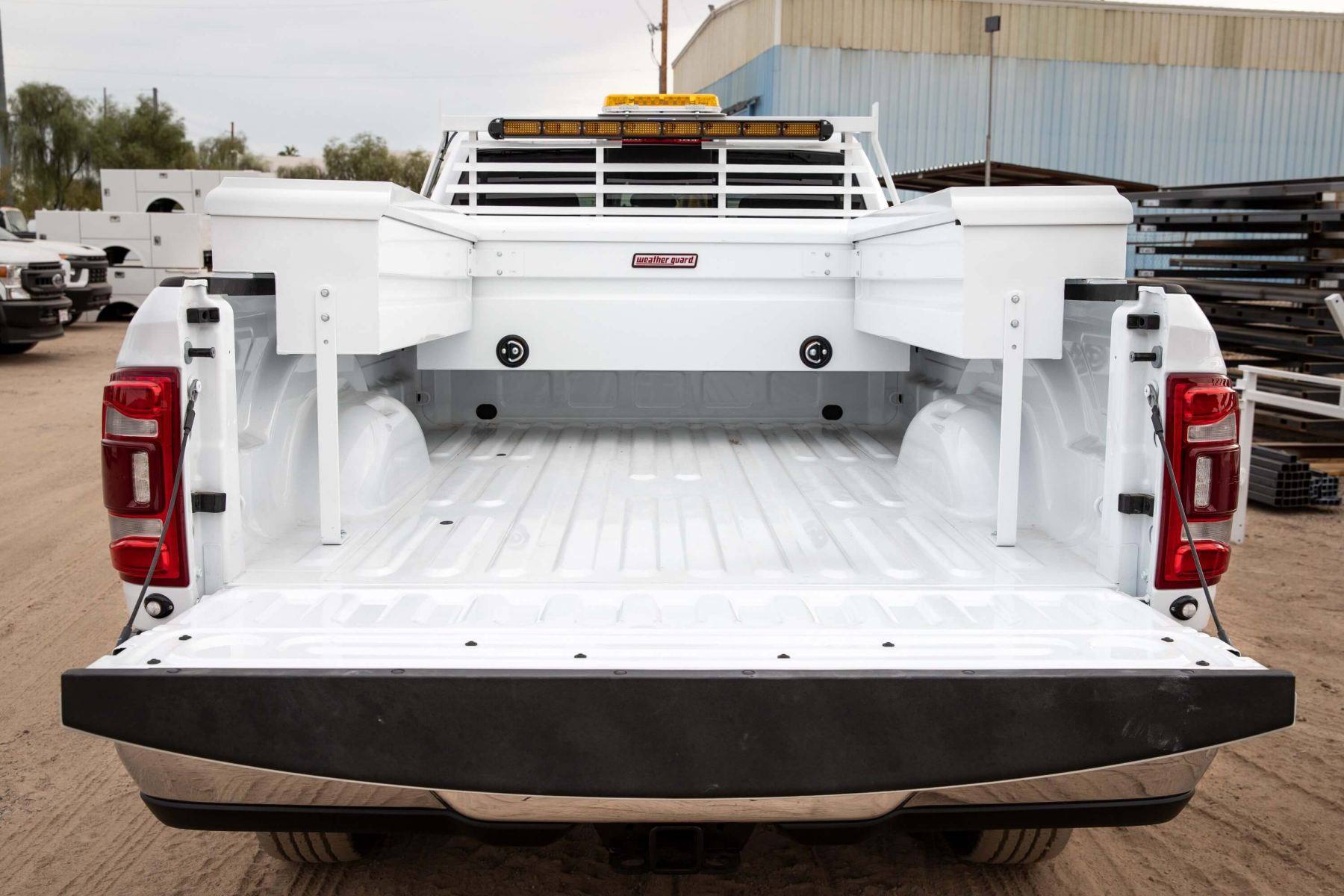 Phoenix, AZ Custom Ladder Racks
Sun Country Truck Equipment offers Weather Guard® custom ladder racks that are available in a variety of styles and made in both steel and aluminum. They are capable of hauling loads of 800 to 1,700 lbs. and greatly extend the storage and hauling capabilities of your truck or other work vehicle. Weather Guard® ladder racks are expertly crafted with precision and make it effortless to carry ladders and other accessories.
In addition, Weather Guard® ladder racks feature a no-drill design. This means you will never have to compromise the structural integrity of your truck or van body. They also offer options that offer a clamp-on design for easy on-and-off placement and occasional use.
Weather Guard® ladder rack models include available for our custom trucks in Phoenix, AZ include:
TR801-A, Universal, Aluminum, Clamp No-Drill
1345-52-02, Clamp, No-Drill, Compact, Steel, 1000LB
1175-52-02, Steel, Full Size, 1700LB
1059-52-01, Truck Rack Cab Protector, Steel, Full Size
1275-52-02, Truck Rack, Steel, Full Size, 1000LB
And more!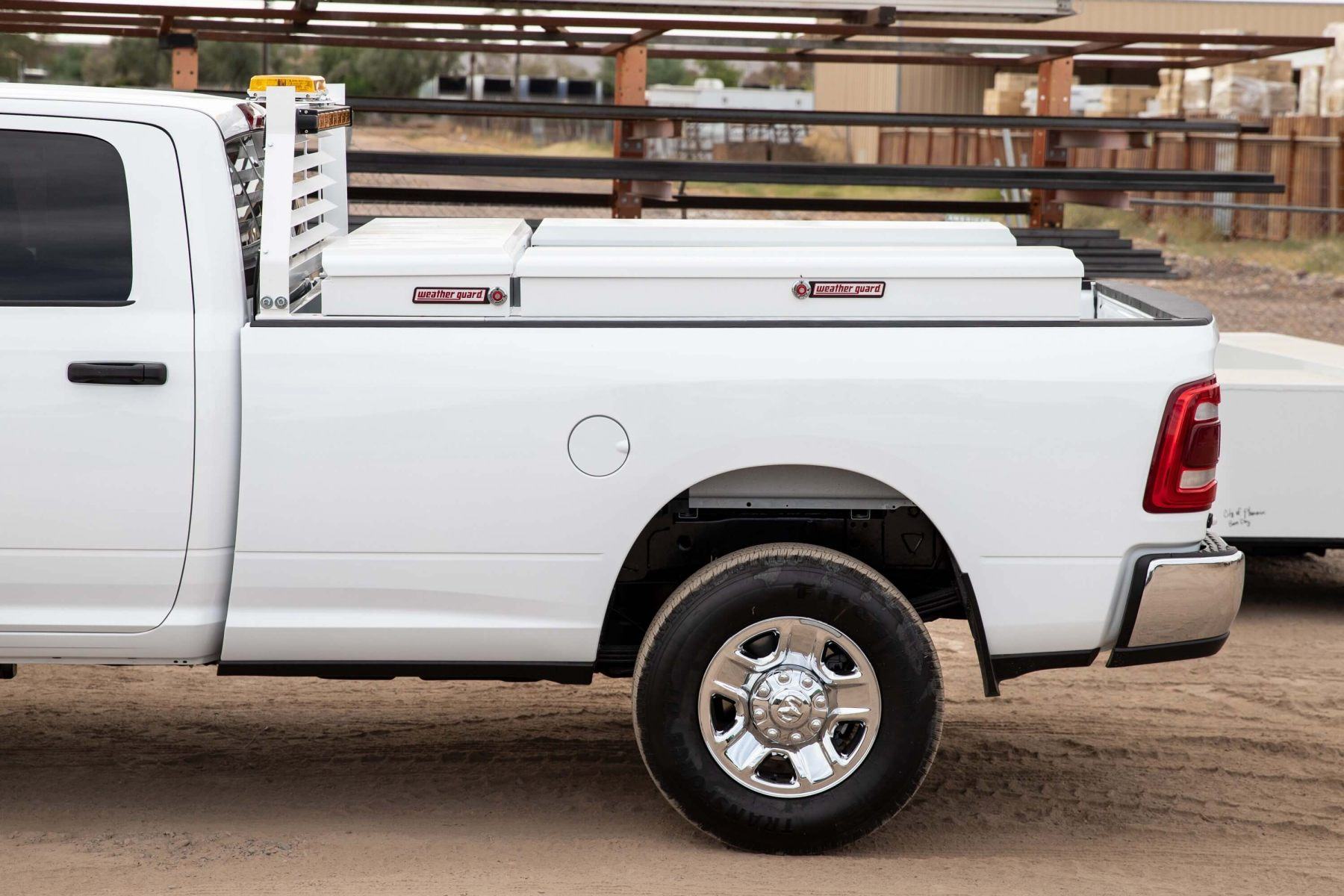 Phoenix, AZ Custom Truck Toolboxes
When you are on the job, you will most likely be hauling a long list of tools and other accessories to complete your work for the day. Fortunately, Weather Guard® offers a growing collection of toolboxes designed to streamline your workflow and help you avoid having to return to your shop when you forget something. Much like their ladder racks, Weather Guard® toolboxes are manufactured in both aluminum and steel options. Their dedication to superior durability is one of the main reasons that customers continue to rely on them. In addition, when you choose Weather Guard® toolboxes, you can feel confident that your tools and other accessories are protected. They feature high-security locking systems with push-button unlock options.
Additional benefits of Weather Guard® toolboxes include, but are not limited to:
Saddle Box, Under Bed Truck Box, Hi-Side Box, Lo-Side Box, All Purpose Chest, Pork Chop Box, Gull Wing models
Aluminum, gloss black, gun metal grey, textured matte black, uncoated, and white color options
PowerSync™ interior lights and remote keyless access
ARMOR TUF® coat finish
Limited lifetime warranty and more
Contact Sun Country Truck Equipment Today to Learn More!
Sun Country Truck Equipment is proud to work in partnership with Weather Guard® to provide our custom trucks in Phoenix, Arizona with top-quality ladder racks and toolboxes. We recognize their persistence in providing high-quality and long-lasting products that make it possible for business owners and company employees to get their work done right the first time and with the most proficiency. For more information about Weather Guard® ladder racks and toolboxes, contact Sun Country, so we can help you get started on your new vehicle today!