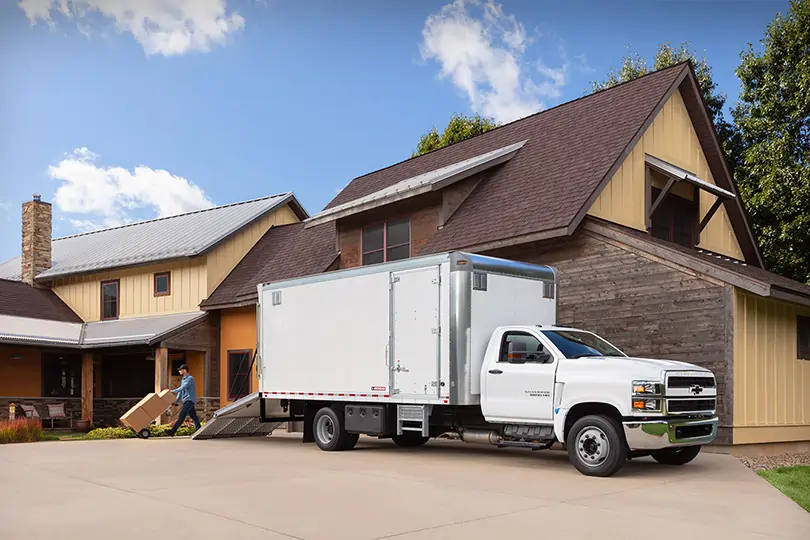 Customizations include:
Bumpers
Cargo control
Floor & scuff
Liftgates
Lighting
Roofs
Shelving
Side & rear doors
Steps
Walk ramps
Gold Star Dry Freight box trucks from Morgan offer quality construction and reliability that you can count on every day that you need to get your job done. The characteristics that will meet your specific demands are easy to specify thanks to our design flexibility. Every dry freight body is customized for your company, from the body size and construction materials to the flooring, lights, bumpers, and more. Gold Star Freight Boxes come in several options, including standard aluminum, smooth-wall aluminum, insulated aluminum, Morgan plate, and fiberglass-reinforced plywood.
The Proscape-Van by Morgan was designed to meet the needs of the landscaping industry with the versatility to perform additional applications such as furniture movers, catering, package delivery, and more. These are only a few of the many industries in Phoenix, Arizona that can benefit from easy access and movement in and out of the cargo area.
In addition, the market-leading ramp/door combo from ProScape does away with the requirement for an additional trailer or an ineffective internal and heavy exterior dovetail. Swing-arm locking mechanisms made of dual-keyed stainless steel additionally add security. The ProScape door/ramp platform can support weights weighing up to 2,500 lbs., depending on the individual chassis make and model, wheelbase, and body length combination.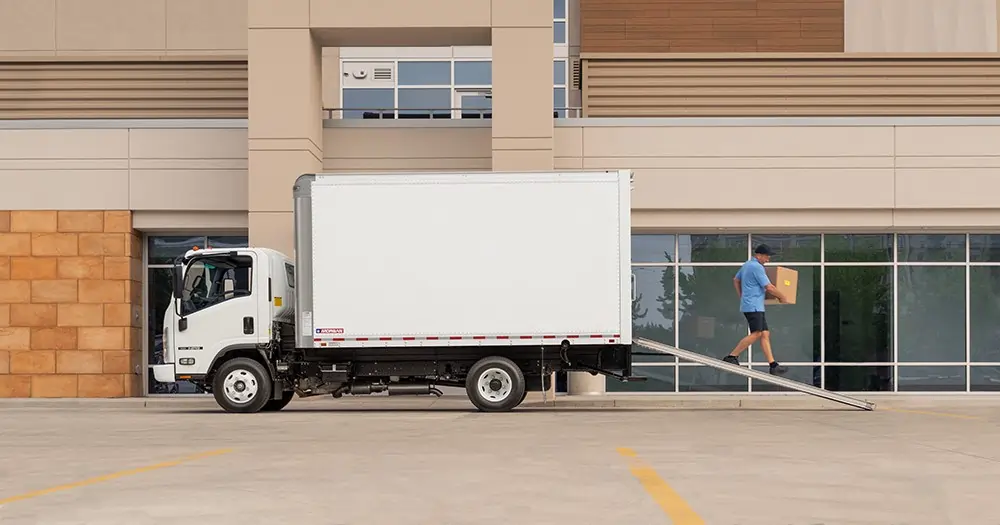 Furniture movers from Morgan are the direct result of nearly 70 years of experience and a never-ending commitment to quality. Morgan moving bodies have tough structures, tough laminated flooring that is simple to clean, and tie-downs that are placed in key locations to help preserve delicate belongings. You can see how Morgan separates itself from the competition by adding ergonomic features like slip-resistant stairs, grips, and customizable interior and external lighting packages.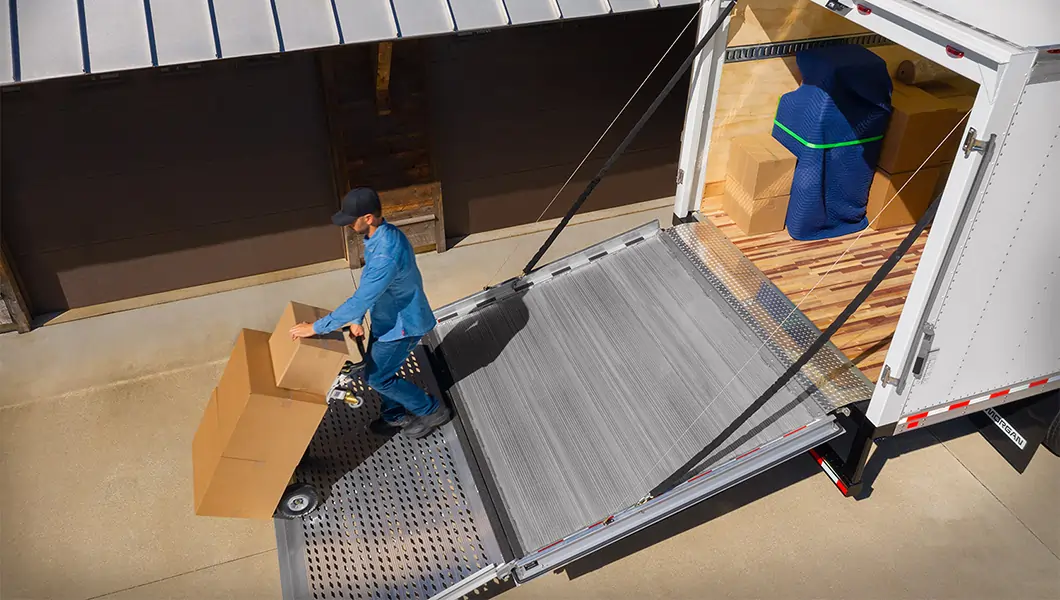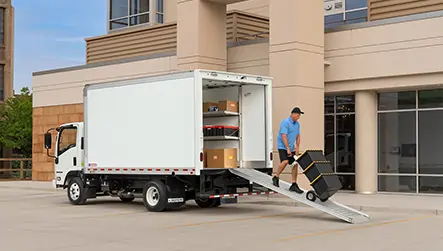 Curtainsider Phoenix Custom Freight Body
Quick rear and side cargo access is made possible by the Morgan Curtainsider, which also boosts efficiency and adaptability. It loads like a platform or flatbed truck body and offers the safety and protection of a typical dry freight vehicle. The Curtainsider significantly reduces load/unload intervals, allows hassle-free side and rear loading, and does away with the need to tarp your load. Additionally, it reduces the potential wait time for dock or loading space openings. Further, numerous load management options are available from Morgan, including underbody toolboxes, rear forklift mounts, and load tie-downs and binders.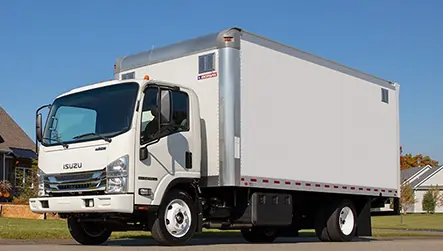 Perfect for e-commerce and final-mile deliveries, the City Max freight body is your ultimate solution. City Max freight boxes offer front cab access doors that limit exposure to both traffic and the weather. In addition, with access to lighting, scuffing, and cargo control options, you will be prepared for practically anything. Choose from aluminum, Morganplate, or fiberglass-reinforced plywood and enjoy protection from scratches, dents, and more.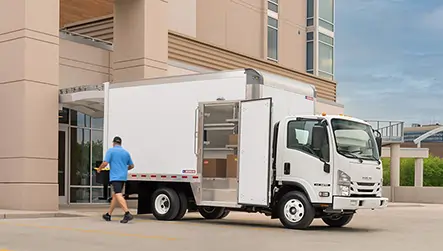 The Mini-Mover Truck Body
The Mini-Mover is the most compact truck body from Morgan. Mini-Movers are designed to accommodate the difficulties of urban deliveries. Mini-Movers offer improved durability for scratches and dents, prevent water from entering, lower floors for less stress on drivers stepping up and down from the cargo area, and so much more.
Contact Us Today to Learn More About Morgan Dry Freight Box Truck Bodies!
Sun Country Truck is proud to partner with reputable brands like Morgan to take our Phoenix, AZ custom truck bodies to the next level. Our craftsmen are trained in the necessary skills required to create a long-lasting and highly durable vehicle. We utilize our decades of experience to provide the ultimate level of customer service and quality with every job that we take on. Regardless of the size, if you can draw it, we can bring it to life.
For more information about Sun Country Truck and Morgan Dry Freight Boxes, contact us today to learn more and to receive a free estimate!