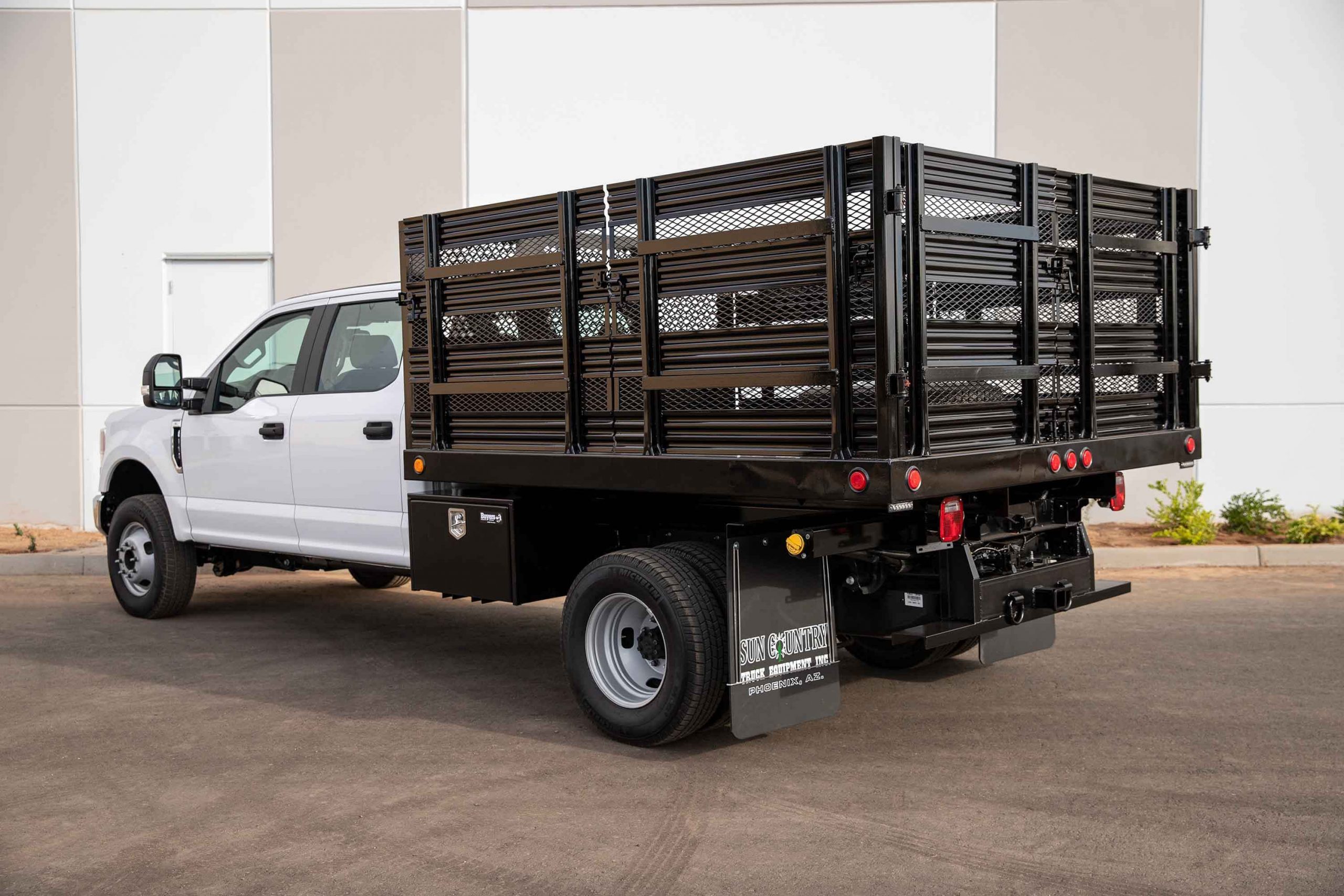 Superior Quality at Sun Country Trucks
SCT offers custom services bodies of the highest quality thanks to our partnership with brands such as Stahl, Dakota, and Norstar. This ensures a rugged, dependable, and exceptional quality design that will last for decades. You can feel confident that your all-in-one workspace will endure the Arizona desert with heavy use. Our Tempe service bodies are fully customizable with unique lights, liftgates, tow packages, break controllers, generator mounts, reels, ladders and more, to meet any trade, industry, utility, or work need.
Our technicians are trained in the several trades necessary to manufacture safe and durable vehicles. They are dedicated to providing expert installations that provide you with the ultimate satisfaction and will always go the extra mile to meet your specifications. One of our top priorities is providing the highest level of customer service.
Standard features of our Tempe service body installations include:
Steel body
Smooth compartment tops
Shelving
Tailgate
Powder coat finish and undercoating
Horizontal and vertical doors with locks
Custom truck bodies, accessories, and more include:
Dump bodies/landscape dumps
Flatbeds
Accessories
Dry freight boxes
Toolboxes
Ladder racks
Service bodies
Lift gates
Under hood air compressors
Service & repair work
Lighting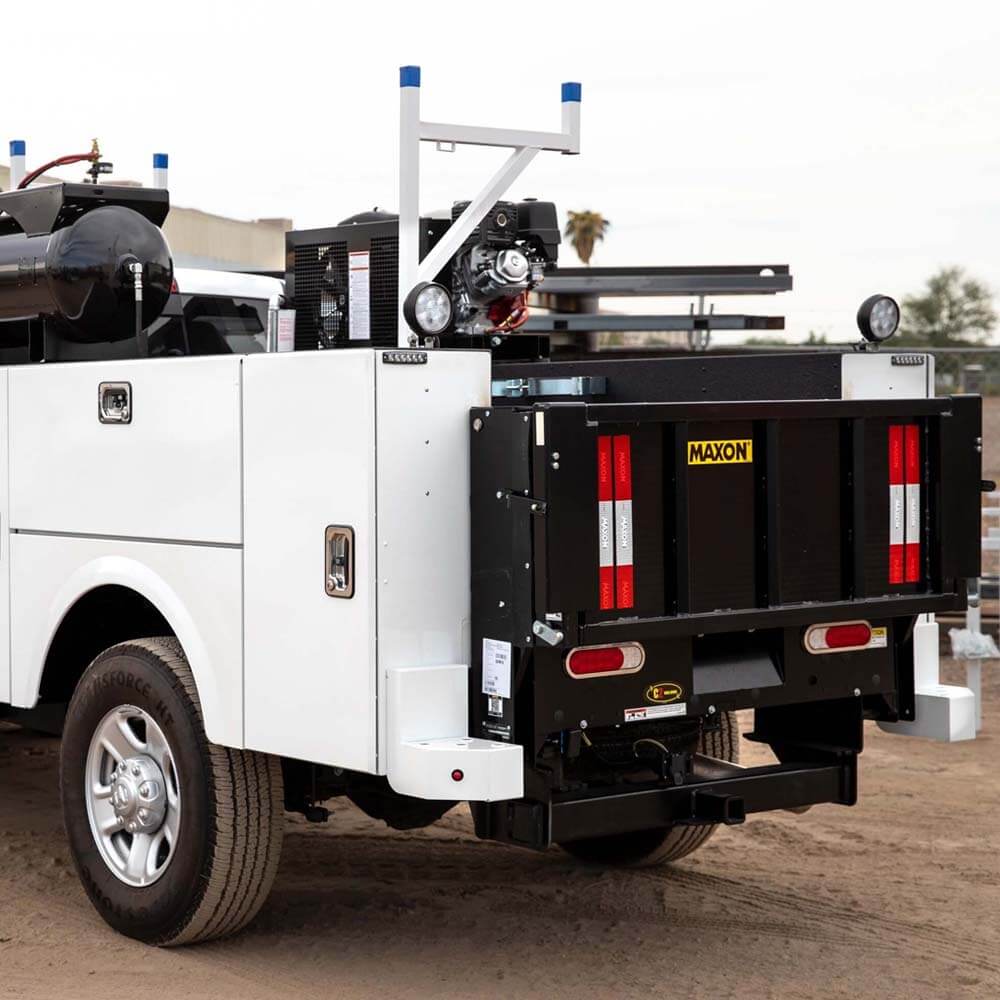 We provide Arizona truck body installation and work closely with professionals including, but not limited to:
Landscapers
Electricians
Plumbers
General Contractors
Auto Glass
Delivery Vans
Painters and Many More

Sun Country Brings Your Tempe Custom Truck Design to Life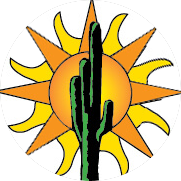 The addition of accessories and components to our custom Tempe bodywork will improve the performance of any vehicle you bring to us. Our huge selection of hoists, lift gates, van uplifts, reels, tow packages, lights and more, may help you turn your work vehicle into a more practical workspace on wheels. There truly is no project too big or too small for us to complete. Additionally, Sun Country Truck is also equipped to fix any and all truck and van bodies as well as each of their individual parts, such as dry boxes, lift gates, reels, racks and more.
We aim to save you both time and money by completing your order quickly, at a fair price, and with parts from the best manufacturers. We even provide a variety of pre-owned vehicles and accessories. When you choose Sun Country Truck, you receive a vehicle that will work harder for you! If you can draw your desired truck, we are more than likely capable of bringing it to life.
Schedule a Free Consultation
Business owners understand the importance of work ethic, a sense of urgency, and efficiency. They know that there is no time to waste when it comes to providing optimal customer service and completing a day's work. Sun Country Truck is no exception to this philosophy and that is why we pride ourselves in providing a vehicle that can help every business achieve this. For more than 20 years, we have continued to lead our industry and install custom truck bodies in Arizona. With our high-quality products and years of installation experience, we continue to remain the number one choice for custom truck bodies in Tempe, AZ, and surrounding cities. For more information on our products and installation services, contact us today for a free estimate!