Sun Country Truck Equipment is changing the landscaping industry by providing highly rated landscaping trucks in Phoenix, AZ. Using high-quality brands for our toolboxes, equipment, and accessories, we manufacture custom, specialized truck bodies. In addition, Sun Country Truck provides trustworthy Rugby, Henderson, and Buyers brand components in dump and landscaping truck bodies.
Our top goals are offering high-quality products and first-rate customer service, and we take great pride in giving our customers the best value for their money. Sun Country Truck Equipment can provide you with the greatest configuration possible at the most affordable price – whether you require a custom landscape truck, modification, or repair.
Every design from Sun Country Truck is crafted with the help of our clients. We work closely with you to meet your satisfaction by utilizing top-quality materials, including aluminum, steel, and more to provide you with superior durability and appearance.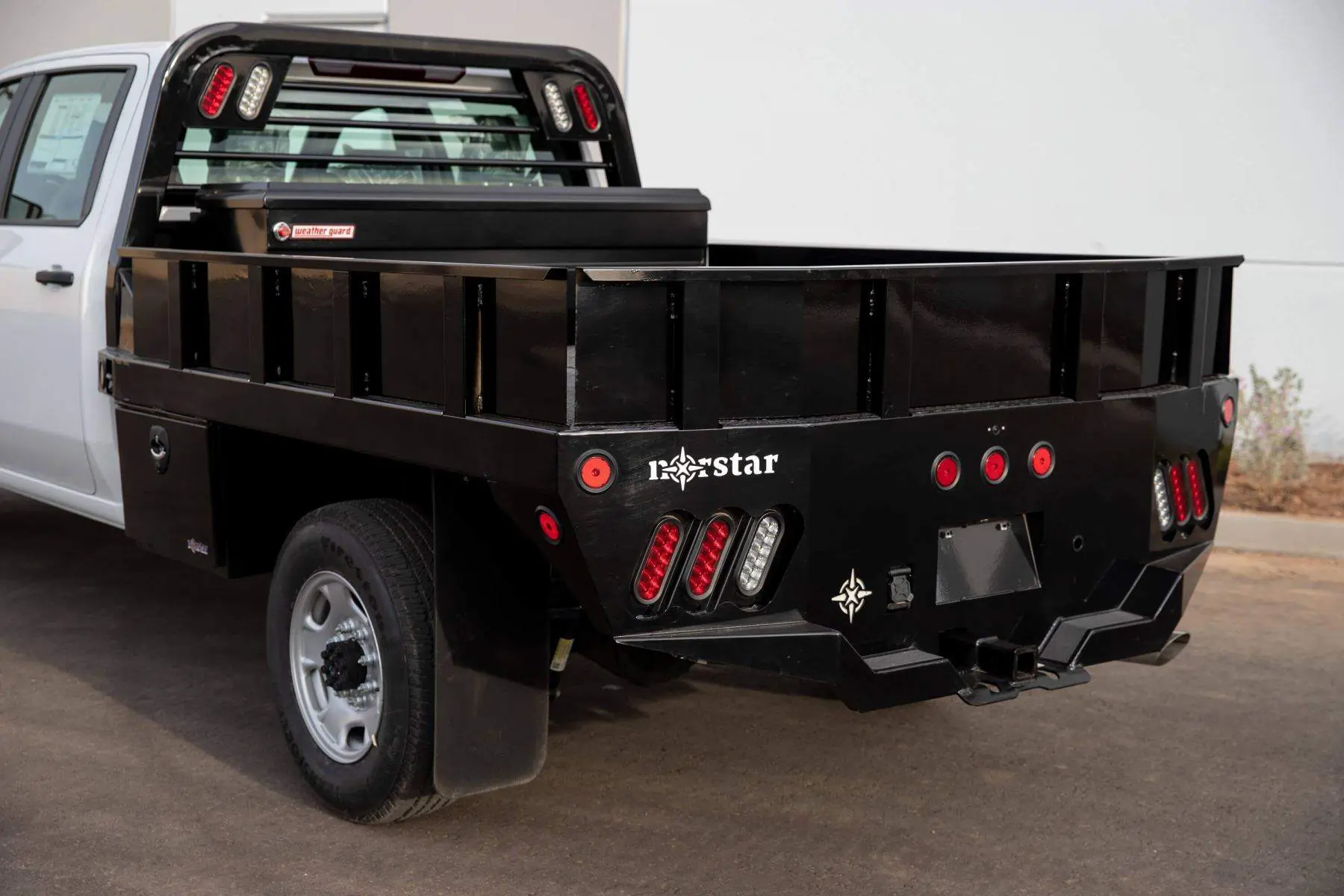 Landscape Truck Bodies Phoenix, AZ
Our premium landscape truck bodies are designed with versatility, productivity, and efficiency in mind. We understand the importance of maximizing workflow for our clients, so they can get their job done right every time. Our landscape trucks are manufactured to meet your needs. To make this possible, we work with many reputable brands, including Buyers, Weather Guard, Rugby, and many more. 
Additionally, Sun Country Truck installs specialty lighting systems that promote safety and increase visibility for your employees. Landscaping requires an abundance of tools that, when left behind, can compromise your ability to do your job. That is why we make it possible for your custom landscape truck to become your all-in-one workspace – from completing tasks to printing receipts.

Premium Materials and Superior Durability
Our Phoenix, AZ dump bodies include a full enclosure, a swing-open side door, and optimized ventilation. They feature a flat base that is above the floor for cab-over vehicles. They also provide room for battery boxes, tanks, and specialty water cooler holders that are mounted on the frame. There is adequate room, as well as floor storage and two fixed shelves. Plus, gas spring door openers and stainless-steel locking T-handle latches make access effortless. All in all, our superb design helps protect against the elements and dirt with a built-in rain gutter and rubber D-bulb sealed doors, as well as two full-height doors with stainless steel 1/4-inch continuous hidden hinges.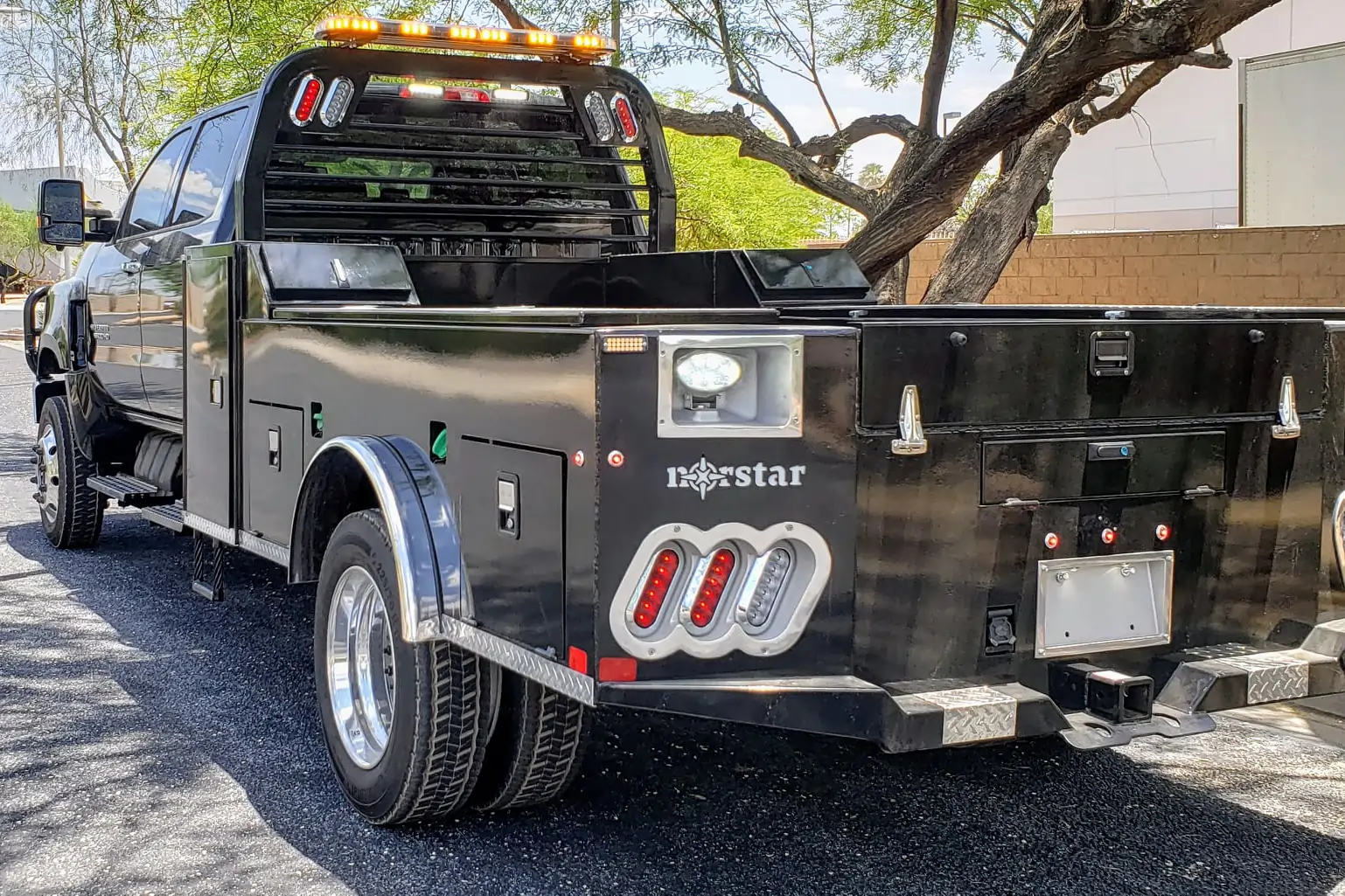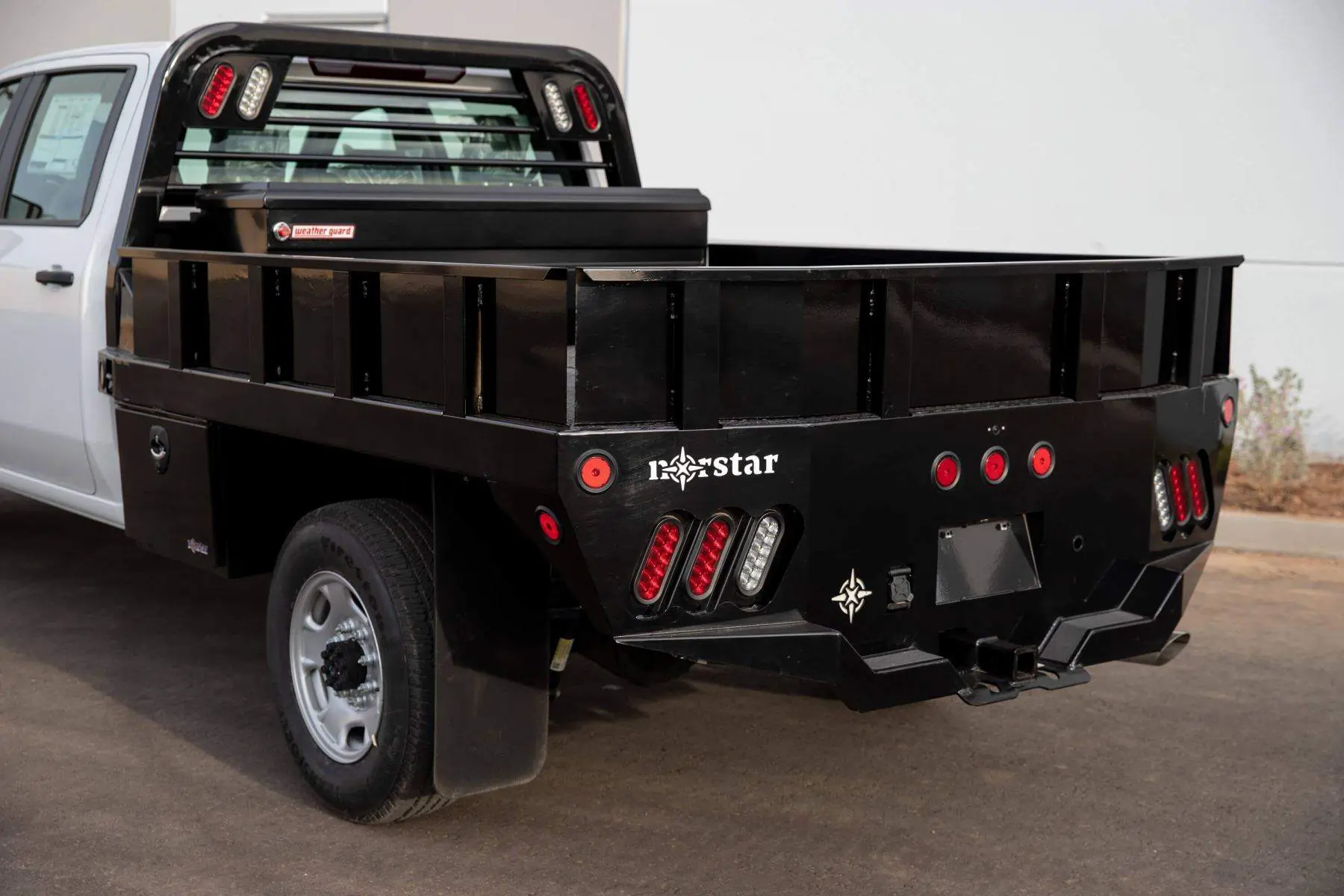 Custom Accessories for Landscaping Vehicles
Sun Country Truck offers a range of accessories, including hitches, generators, toolboxes, dry freight boxes, and more. Our accessories are installed by our highly skilled technicians to further help ensure your employees' safety and increase the longevity of your custom Phoenix landscape truck.
Sun Country Truck Equipment has an extensive inventory of high-quality Phoenix, AZ truck bodies, vans, equipment, and accessories. Our clients always come first to us, and we go above and beyond to meet and often exceed their expectations. Unsurprisingly, we have been named one of Phoenix, Arizona's top custom truck builders. Whether it is a simple installation of a service body or complex, specialized work, our professionals are highly qualified and certified to do the task. 
Service Areas
Are you ready to get started? We proudly service all of Arizona and surrounding cities in Phoenix, including:
Tempe

Paradise Valley

Surprise
Chandler

Scottsdale

Peoria

Gilbert
Contact Us Today to Learn More!
For more than 20 years, Sun Country Truck Equipment has kept up our tradition of ensuring customer satisfaction by offering personalized products, such as custom landscaping trucks, with quality assurance in Phoenix, Arizona. Regardless of your needs, our team can provide you with the best configuration available. We are dedicated to our clients and work diligently to complete your project while respecting your time so that your business never skips a beat. 
For more information about custom landscape trucks in Phoenix, AZ, contact Sun Country Truck Equipment to receive a free estimate today!