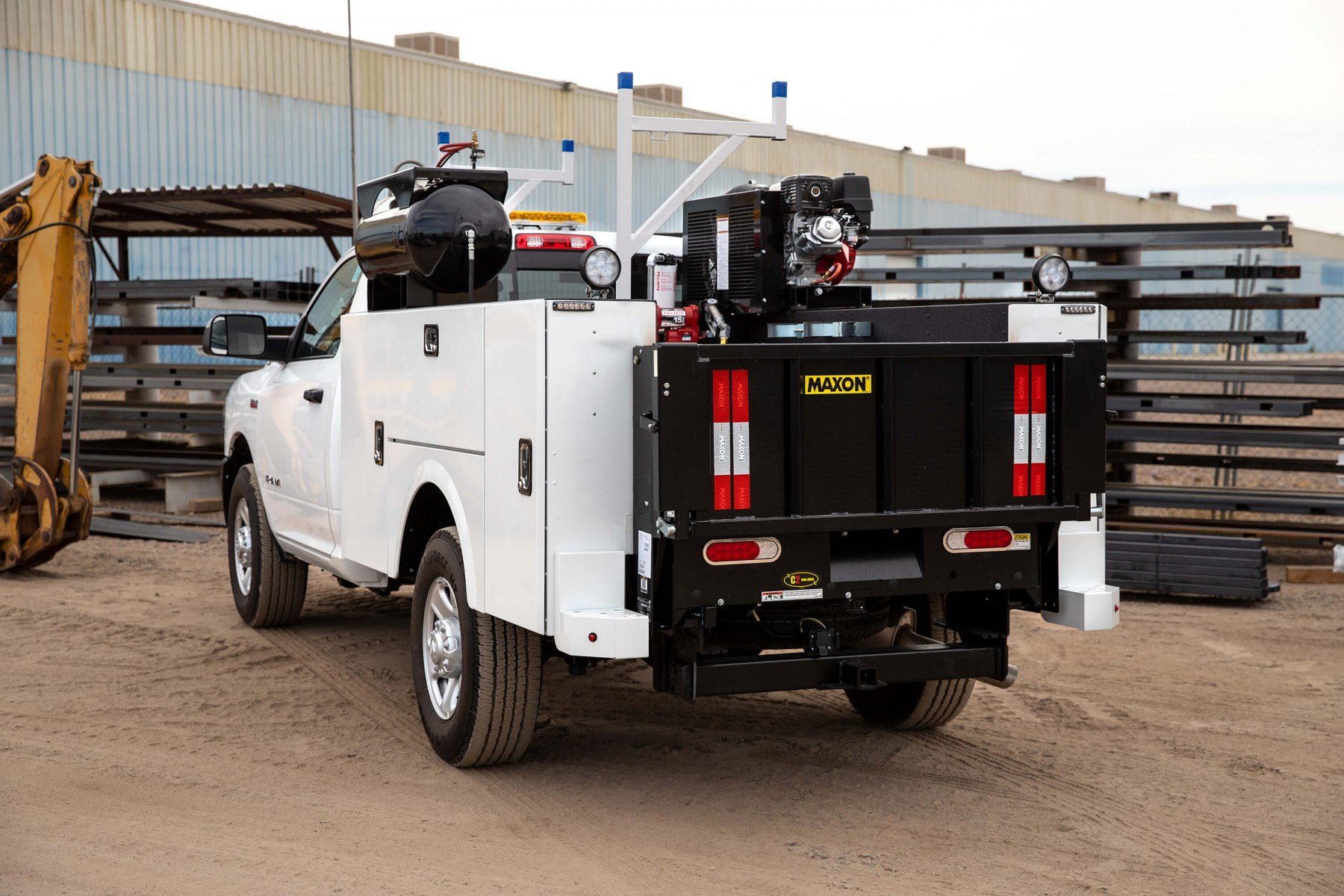 Stahl truck bodies are rugged and dependable with ample storage compartments and large cargo spaces for equipment. Their medium duty truck bodies are constructed with durable, heavier-gauge steel to accommodate for larger, more demanding jobs.
Dakota service bodies are designed for a variety of job trades. Their service bodies come in aluminum, stainless steel and A60 Galvanneal. We can customize their work and crane bodies to create custom and specialty bodies for your specific work needs.
Norstar truck beds are a leader in dependable, goose-neck commercial truck beds. They come in a wide variety of equipment and dump trailers suitable for different weight needs. Norstar's Ironbull series feature options like Never-R-Adjust Brake Axles, 10k drop-leg jacks and a lockable toolbox.
Steel Body
Smooth Compartment Tops
Shelving
Tailgate
Powder Coat Finish and Undercoating
Horizontal and Vertical Doors with Locks
Custom Bodies
Custom Fabrication
Custom Lighting
Paint Color
Water Cooler Holder
Cone Holder
Ladder Racks
Reel and Hose
Generator Mount
Life Gates
Toolboxes
Tow Packages and Brake Controllers
SERVICE BODIES Customization
Our service bodies can be fabricated for any trade, industrial, utility or job needs with custom lighting, liftgates, tow packages & break controllers, generator mounts, reels, ladders and more.
We offer a wide selection of beacons, lightheads and light bars by Whelen Engineering. Our service bodies can also be fitted with ladder racks, rails and storage solutions by Kargo Master, RKI and Weather Guard.
SCT service bodies can be fitted with toolboxes in many configurations in Phoenix, Arizona. You can expect quality products that feature Weather Guard's Extreme Protection ™ lock, heavy gauge welded construction and ARMOR TUF® Powder Coat Protection.
Our crane bodies can also be custom fabricated to utilize reels by Cox, Dakota, Stahl, RKI and Venturo.
Need van uplifts, liftgates or a long bed truck with hoists? We're here to serve with custom built truck solutions. Quality guaranteed.