Gas and Utility Trucks Custom Built in Phoenix, Arizona
Utility vehicle bodywork should be built to last. This concept drives the design of every custom utility truck we manufacture. Every utility body is produced with the highest quality components from well-known manufacturers and then personalized to each customer's unique design. The final result is a stronger and more reliable vehicle. Sun Country Truck enables clients to construct a truck body that best meets their requirements and increases practicality and usefulness. We work hard to provide each of our customers with the best return on investment because we recognize that your business depends on the success of your utility vehicle.
We work closely with industry professionals such as:
Buyers
Ranger design
Norstar
Kargo master
Weather Guard
Palfinger
Stahl
Maxon and more!
At Sun Country Truck Equipment, there is not a job too big or too small for us to complete. We are wholesalers of vehicle racks, toolboxes, under-hood compressors, lift gates, reels, cranes, and crane bodies. Regardless of what your daily work presents you with, Sun Country provides a high-quality, built-to-last product that will allow you to complete your job safely and efficiently.
We service the entire Southwest including all of Arizona and the surrounding cities in the Phoenix area:
Mesa
Tempe
Chandler
Phoenix
Paradise Valley
Scottsdale
Glendale
Surprise
Peoria
Gilbert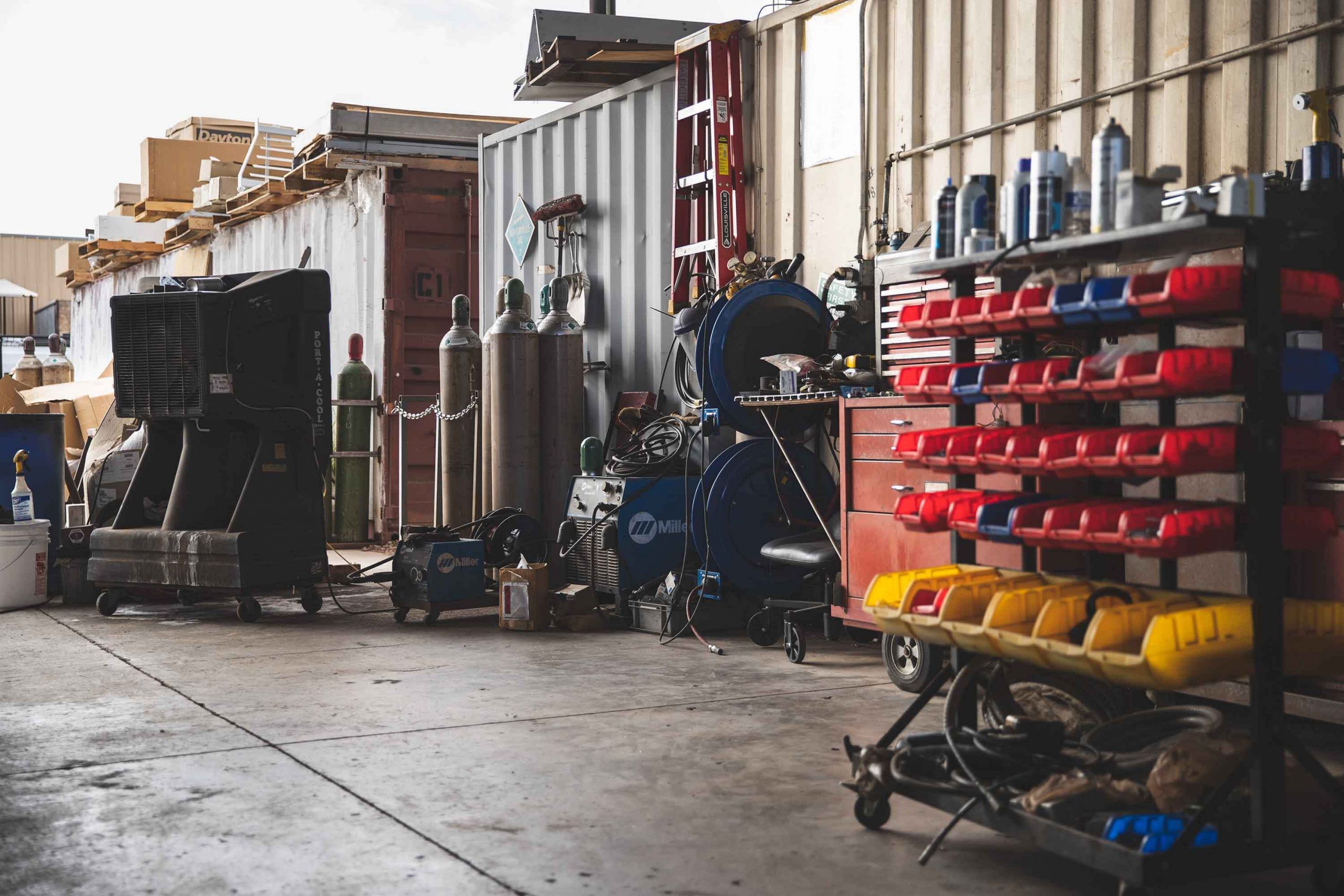 Phoenix, AZ Custom Truck Accessories
Not only does Sun Country Trucking Equipment specialize in Phoenix dump truck bodies and custom service truck modification, but in truck accessories as well. Your custom utility vehicle in Arizona can benefit from a variety of accessories such as truck lights, toolboxes, dry freight boxes, hitches, generators and more. Customization is our specialty! We utilize our many years of experience in customization and fabrication to ensure that your custom truck accessories fit perfectly.
We look for the manufacturers of the highest quality parts and accessories to ensure that your vehicle receives the best quality parts at a great price. Sun Country takes pride in providing excellent customer service. We have quick turnaround times so you can be back on the road and back to work.
Take Your Business to the Next Level with a Modified Utility Vehicle!
Your gas, utility, or waste management company may be able to offer more services with the use of a customized truck or work van. As a result, customers will be more content, and the consistency of your workflow can increase. Vendors, contractors, and utility service providers typically give a wide range of services to their clients in order to remain competitive. This entails having access to a wider variety of tools and equipment at any given time. Sun Country can help your crew transport a larger variety of tools with the help of a custom-tailored work body.