Benefits of Sun Country Commercial Truck Repair in Phoenix, AZ
Sun Country Truck Equipment is dedicated to its customers. So, regardless of whether you are customizing a custom truck body or repairing your current work vehicle, we are here to serve you and your needs.
Our team makes customer service a top priority. We work closely with you to fully understand your repair needs, so you can be back on the road in no time. Our expertly trained technicians work quickly and efficiently from the moment you drop off your Phoenix custom truck to ensure maximum efficiency. We know you have work to do, and our customers continue to rely on us for our prompt repair services as a result.
While there are many options for commercial truck repair in Phoenix, AZ, and the surrounding areas, only Sun Country Truck Equipment can provide you with superior precision and expertise. We aim to prevent you from returning for more repairs after the first time. In addition, we utilize only top-quality materials, tools, and accessories provided by our many partners to help eliminate any worries you may have.
Sun Country partners include:
Rugby
Curt
Buyers
Maxon
Waltco
Palfinger
Dhollandia
Vanair
Morgan
Weather Guard
UWS
Kargo Master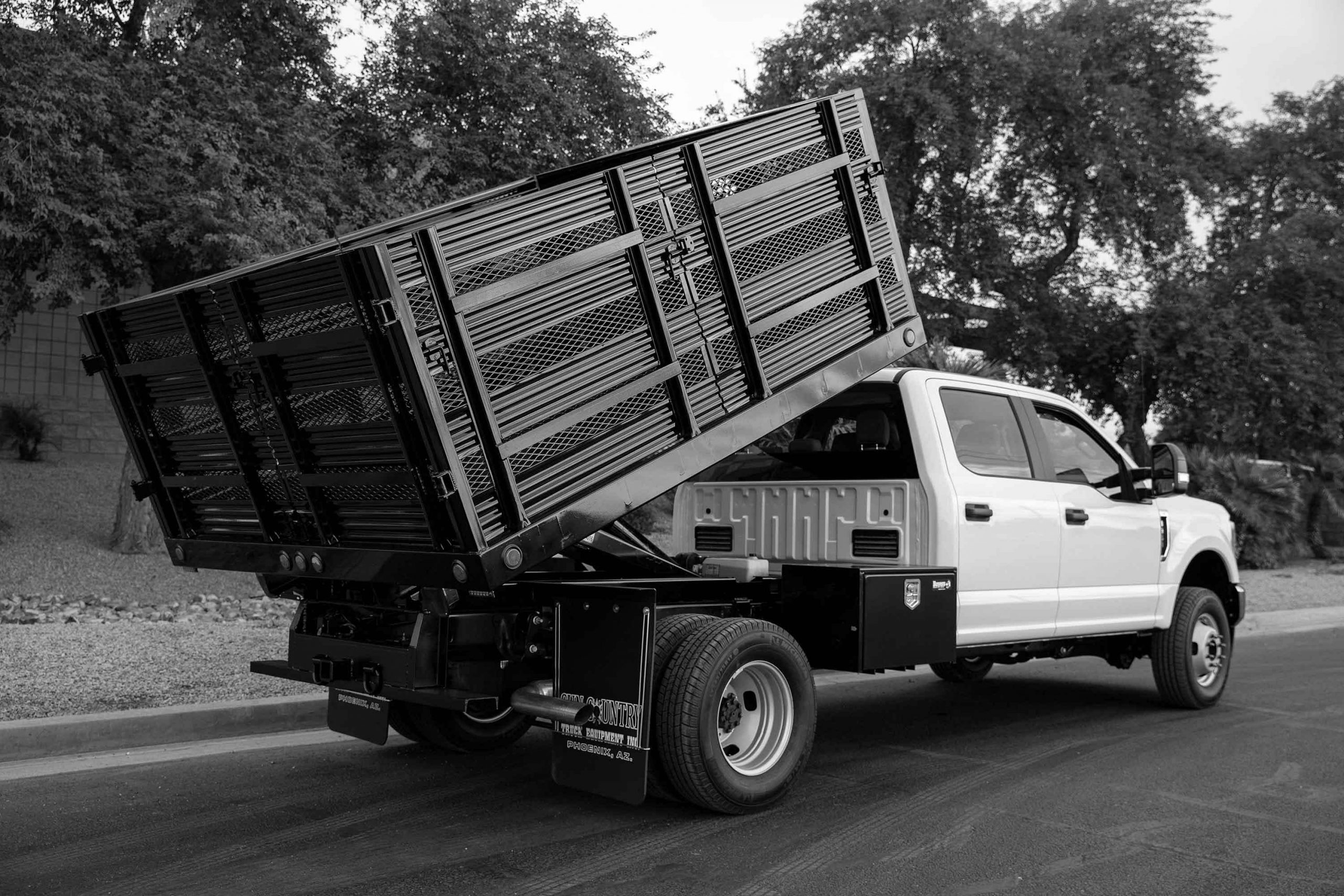 Your Phoenix, AZ truck repair is always quality-checked before we hand back your keys. We understand the potential for multiple employees or fleets to utilize your vehicles. This helps ensure that all parts are secured, and lights are functioning.
For example, if your cargo is extremely heavy or has an odd shape that makes one section of it heavier than the other, it might be dangerous for your drivers. Our customized vehicles provide a far smoother ride to and from tasks and assist in lowering the risk of a truck turning over.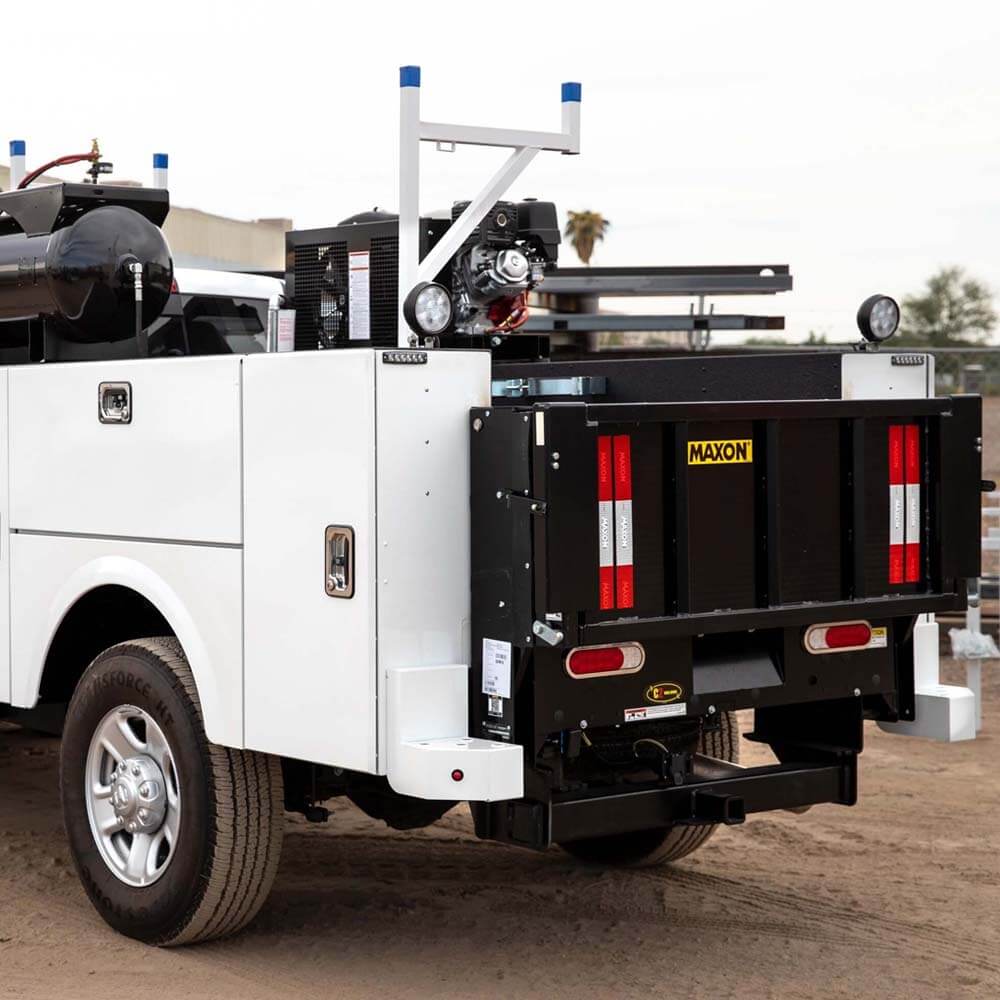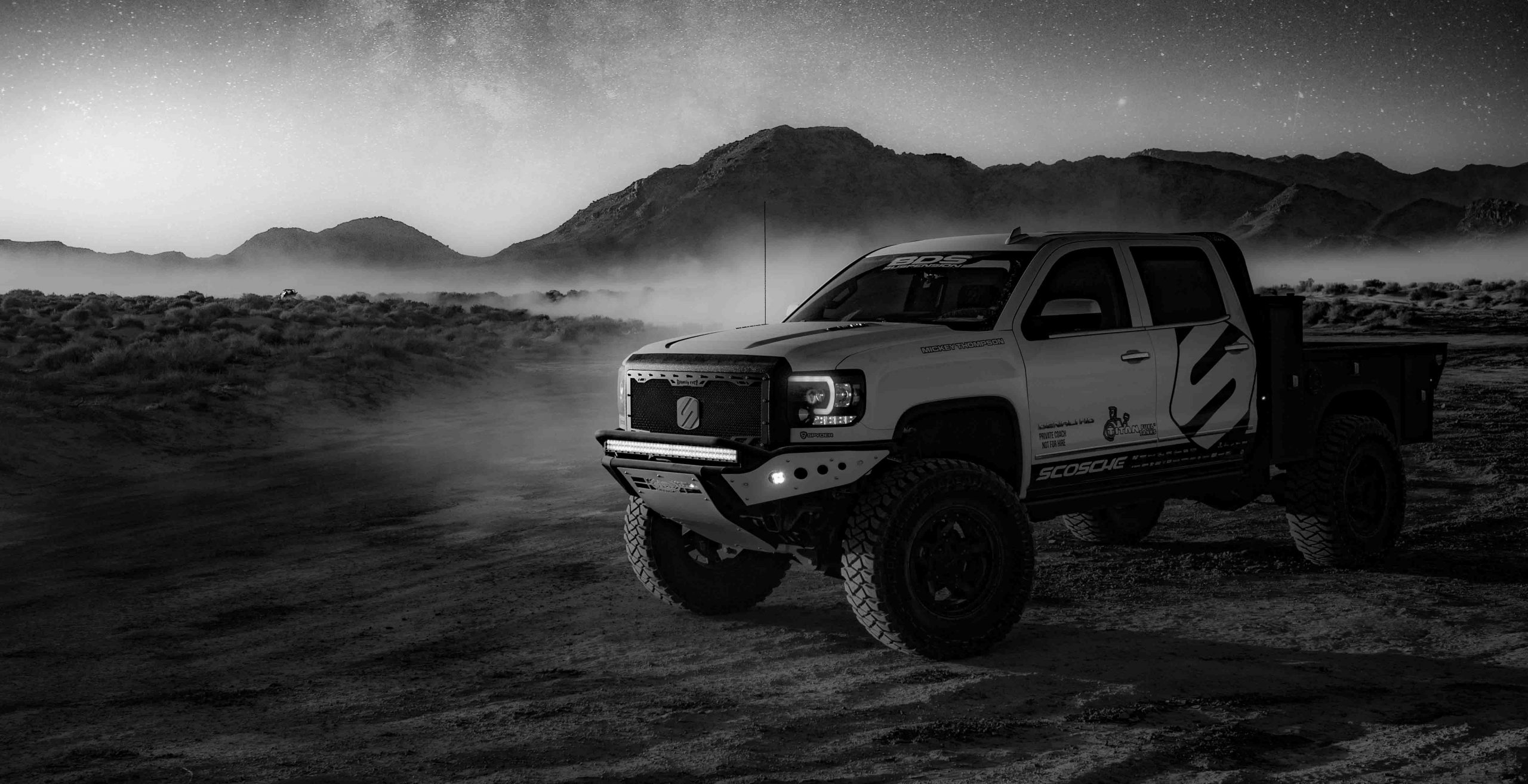 Rack It and More!
You pick the materials used when you have a vehicle repaired at Sun Country Truck Equipment. This way, you get exactly what you need without spending more on custom parts you will never use. As a result, your Phoenix custom truck has fewer moving parts, which can help lower the frequency of vehicle maintenance and downtime.
We provide professional custom truck repair and installations for vehicles for various trades, including:
Plumbers
Auto glass
Gas & utilities
Painters & more!
Contact Us Today to Get the Details!
For more information about Sun Country Truck Equipment and our custom truck repairs in Phoenix, AZ, as well as all our other services, contact us today to receive a free estimate!