We serve the entire Southwest Region. This includes Phoenix and the following areas:
Our Process
When we receive an order, we begin by determining the scope and specs of the project. We then assign a specialist to ensure that all the aspects of your project are met. This includes budget and all precision custom parts.
To ensure that the end product is what you envisioned, we utilize cutting-edge technology and name-brand accessories. We then review the project with you to ensure total satisfaction. After all, we understand that your customized truck has to meet the stringent requirements of your business and lifestyle.
In addition to manufacturing, we are also highly skilled at custom fabrication and truck repairs. To make it easier for our customers, we stock pre-used/pre-owned trucks and accessories to choose from.
Sun Country has wood truck beds and flatbed tow trucks available. Our flatbeds and stake bed trucks come equipped with a durable 12-gauge steel diamond plate floor and custom Sun Country mud flaps. Our flatbed trucks and flatbed trailers also include DOT LED marker lights, stake pockets, headboard, and an ICC bumper.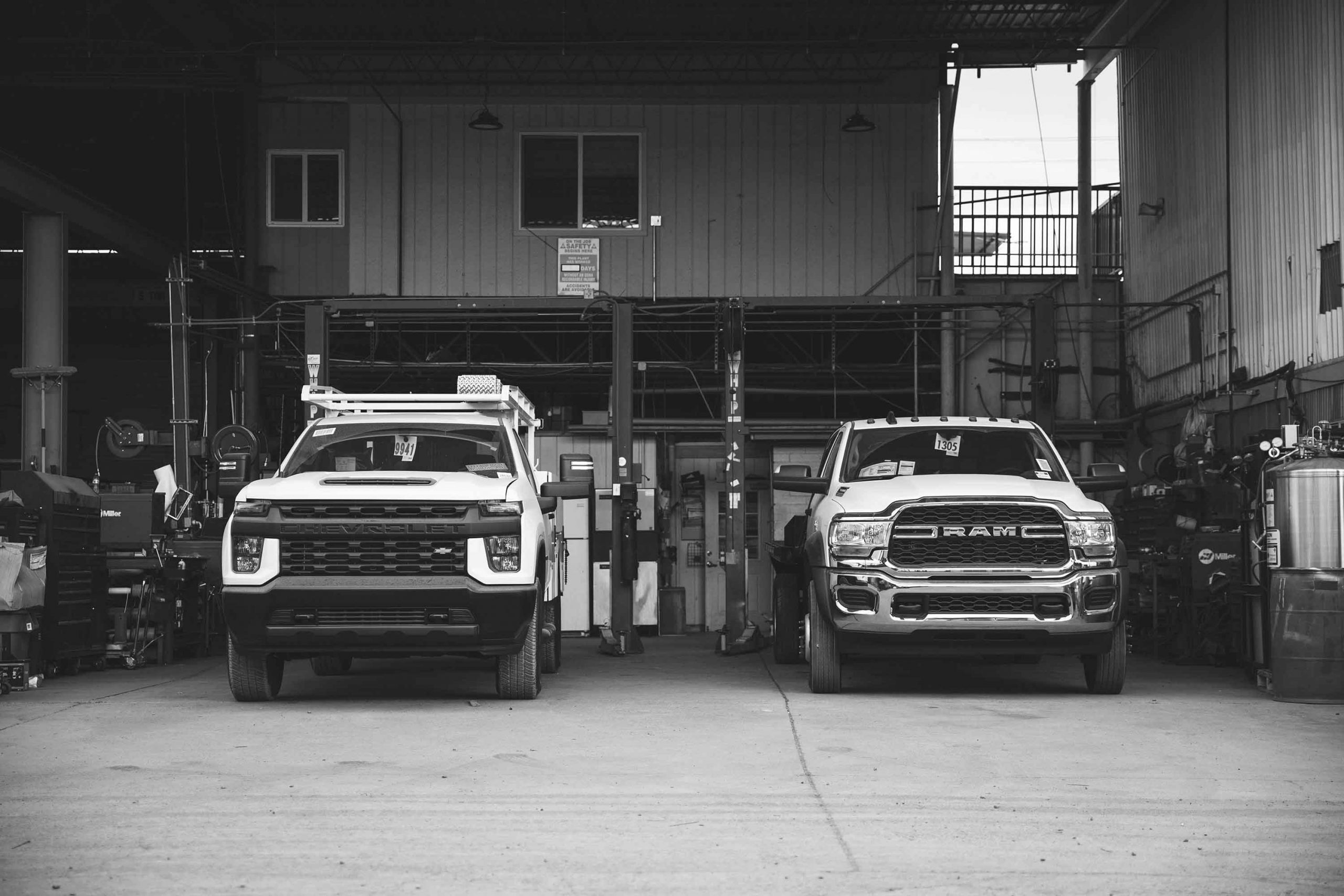 Additional features include an underbody spare tire mount, D-rings and rope hooks, exterior rub rails, custom fabrication, and paint options. In addition, we can customize SCT bodies with fold-down and stake sides and dump options.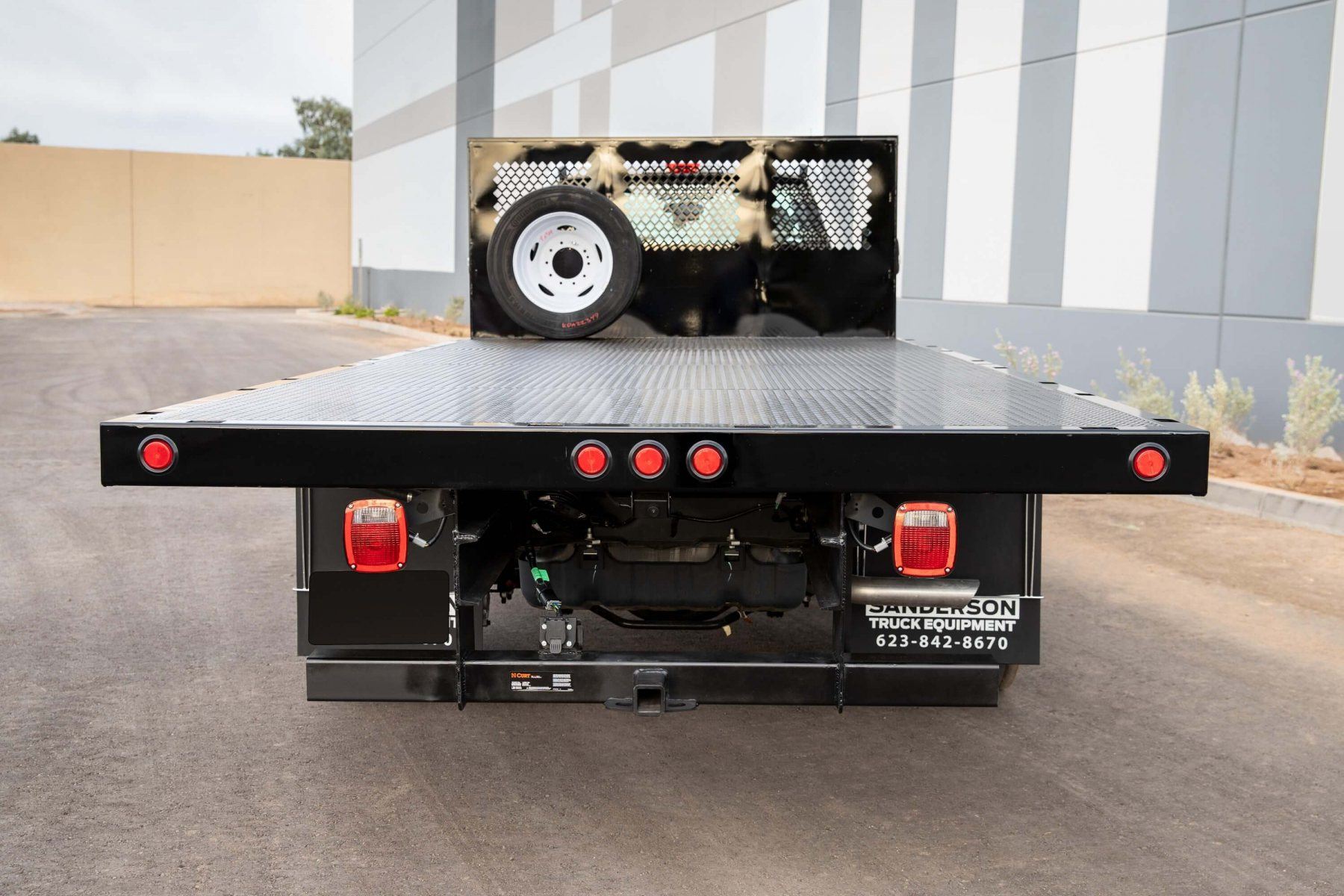 CUSTOM LIGHTING AND STORAGE OPTIONS
Our Weather Guard diamond plate aluminum underbody tool boxes are equipped with a drill-resistant lock core, a three-point latching system, and an ARMOR TUF ® Powder Coat finish as standard features. Steel under-bed boxes are also available in various sizes, including miniature, standard, and large.
To further enhance the quality we provide our customers, we utilize products from Whelen Engineering, a recognized leader in heavy-duty vehicle lighting and programmable components. Super-LED® lightheads with a broad field of vision improve visibility of the dump body during loading and unloading operations.
Headboard
ICC Bumper
DOT LED Marker Lights
Sun Country Mud Flaps
Stake Pockets
6" Long Member
12" On Center Crossmember
12-Gauge Steel Diamond Plate Floor
Custom Fabrication
Custom Lighting
Paint Color
Underbody Spare Tire Mount
Fold Down Sides
Stake Sides
Dump Option
Toolboxes
Tow Packages
Exterior Rub Rails
D-Rings and Rope Hooks
We understand the part that flatbeds play in the overall economy. That's why our turnkey barricade flatbeds are built to perform at optimum levels regardless of physical stress. We guarantee longevity at a competitive price.
Need a custom flatbed with specific dimensions? Our customers hail from a diverse range of vocations. These include auto dealerships, farming, machine shops, auto shops, and more. That is why our facility is adequately equipped to handle any type of project. Our techs are adept at manufacturing trucks with custom lengths and various body options, including stake side and dump options for flatbed trucks. We can also customize and fabricate all of the popular makes and models.
Direct traffic with confidence using our highly visible, custom arrow boards. View our photo gallery of trucks for the many ways we can fabricate a quality truck or fleet for your needs.
Custom Barricade Boxes
Custom Lighting
Paint Color
Arrow Boards
Water Cooler Holder
Cone Holder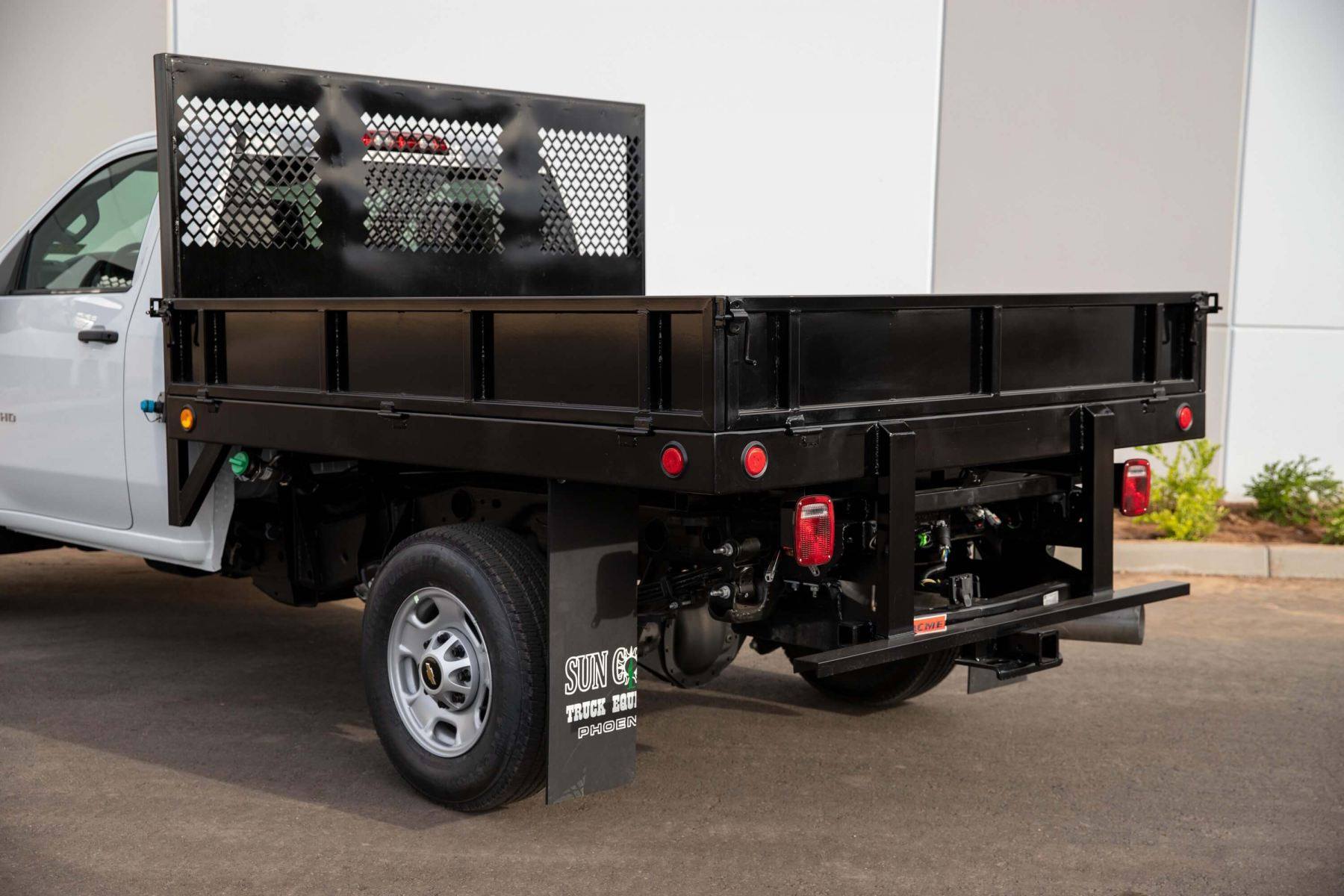 At Sun Country Truck Equipment, we believe in meeting and exceeding our customers' expectations by completing all projects within the allotted time. Additionally, we ensure that all the work is high-quality and performed at highly competitive prices using name-brand parts and accessories.
Contact Us For More Information
Our industry demands near-perfection. As such, our technicians and craftsmen are industry-certified in all aspects of bodywork fabrication and customization. That's why both private and commercial residents of Phoenix, AZ continue to look to us to provide safe, sturdy, and durable truck and vehicle bodywork.  Contact us today for more information.