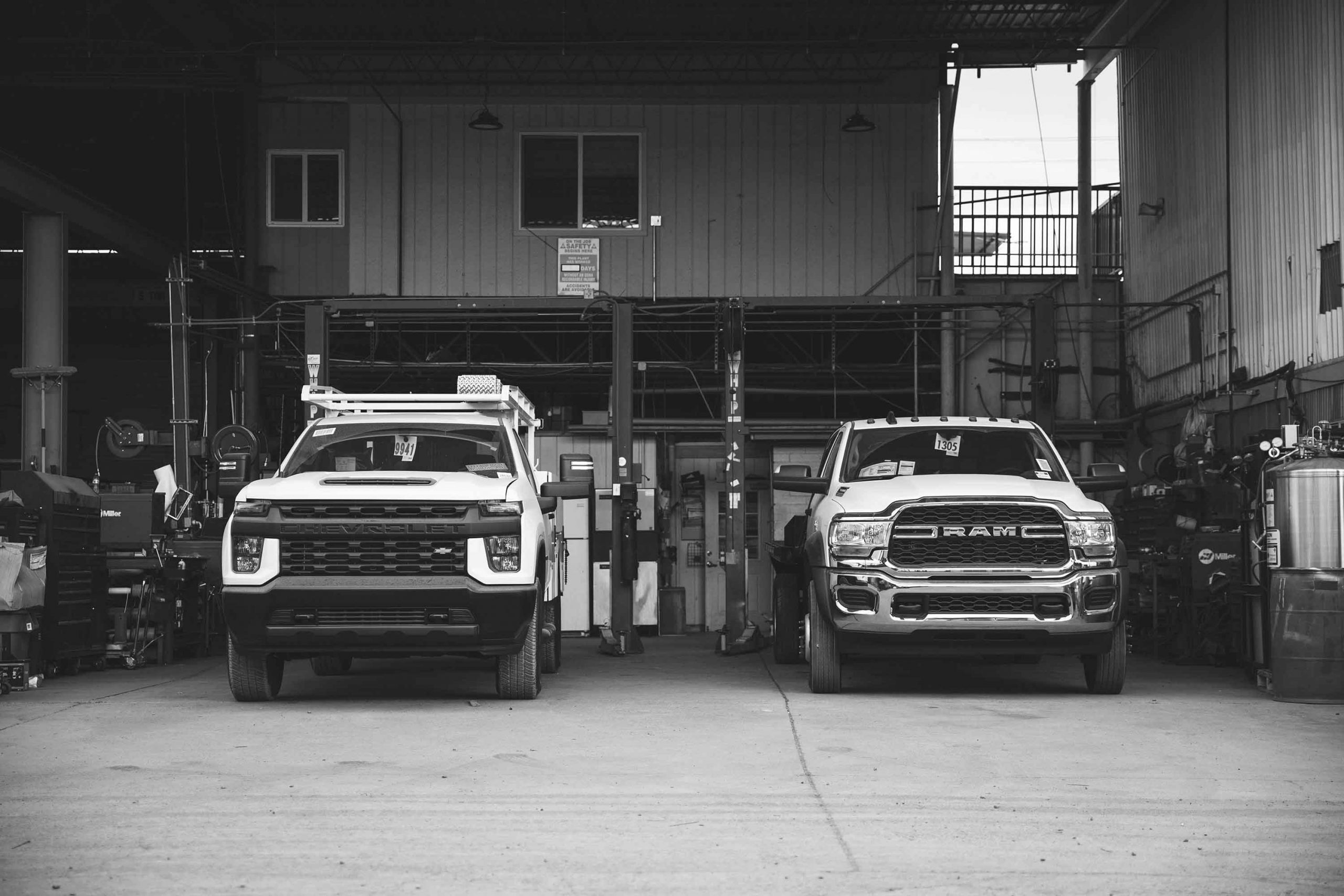 Custom Trucks for Electricians, Vans, and Accessories for Electrical Work
Depending on the application, electricians and electrical contractors need different tools and vehicles to complete the job. Electrical contractors work in a variety of settings, including residential, commercial, and industrial construction, installation, and maintenance. With this in mind, Sun Country Truck Equipment creates custom work vehicles and custom truck bodies for electricians to efficiently tackle any application. With our extensive selection of Phoenix, AZ custom truck bodies, beds, and equipment, we can provide you with your perfect mobile workspace.
At Sun Country Truck Equipment, we are experts in creating custom service vehicles that suit the needs of any trade or line of work. With our custom-manufactured truck bodies, we can provide your business with a vehicle that will become an all-in-one workstation. No matter what the day has in store for you, you will always have the tools and accessories applicable to your complete your daily to-do list.
We understand that your work vehicle frequently serves as the public face of your business and makes an impact when you arrive on the scene or submit a proposal. Sun Country vehicles convey exceptional quality, professionalism, and attention to detail.
When you set out to buy a new vehicle, you want to make sure that your money is going to the right place. Fortunately, Sun Country believes in providing designs that are built to last for decades and stand the test of time. You never know what life will throw at you, but with Sun Country Truck Equipment you won't have to. We utilize the highest quality composite materials and work with reputable brands on each customer's project. The result is a stronger and far more reliable Phoenix custom-manufactured truck.
Our work with professional brands includes:
Buyers
Ranger Design
Norstar
Kargo Master
Weather Guard
Palfinger
Stahl
Maxon and more!
Sun Country can take on a job of any size. If you can draw it or describe it, we can bring it to life. We specialize in all areas of custom work truck manufacturing and truck accessory installation including vehicle racks, toolboxes, under-hood compressors, lift gates, reels, cranes, and Phoenix, AZ crane bodies for wholesale and much more. Sun Country Truck is also capable of repairs for our customers' service trucks, vans, and van interiors, and provides a long list of additional accessories to elevate your Phoenix electrical service vehicle.
Custom Truck Accessories for Electricians in Arizona
Beyond our expertise in Phoenix custom trucks, we confidently provide a wide range of add-ons, including hitches, generators, toolboxes, dry freight boxes, and more, which can be useful for your custom utility vehicle in Arizona. This also means that we ensure that your custom automobile accessories fit perfectly, and we utilize our considerable modification and production abilities.
Furthermore, SCT offers custom lighting to increase visibility which can also increase the safety of your drivers and technicians. Safety is vital when working with electricity and electrical components and we feel the same applies to operating your vehicle.
We proudly service all of Arizona and surrounding cities in the Phoenix area:
Chandler
Paradise Valley
Glendale
Surprise
Peoria
Gilbert
We exhaust full effort into giving each of our customers the highest ROI possible because we understand how important your custom utility vehicle is to the prosperity of your company.
Schedule a Free Consultation
Sun Country has offered consumers top-notch, ready-to-work transportation solutions since the early 2000s. We are now the most well-known producer of Phoenix, AZ work truck bodies for electricians, truck beds, vans, and other vehicles for electricians to thrive in their industry. We are dedicated to providing our clients with the highest level of customer service and attention to detail. You can count on Sun Country Truck Equipment to start and finish your designs in a highly efficient manner every time. For more information about electrician custom truck bodies and all our other vehicle services and products, contact Sun Country Truck Equipment today!