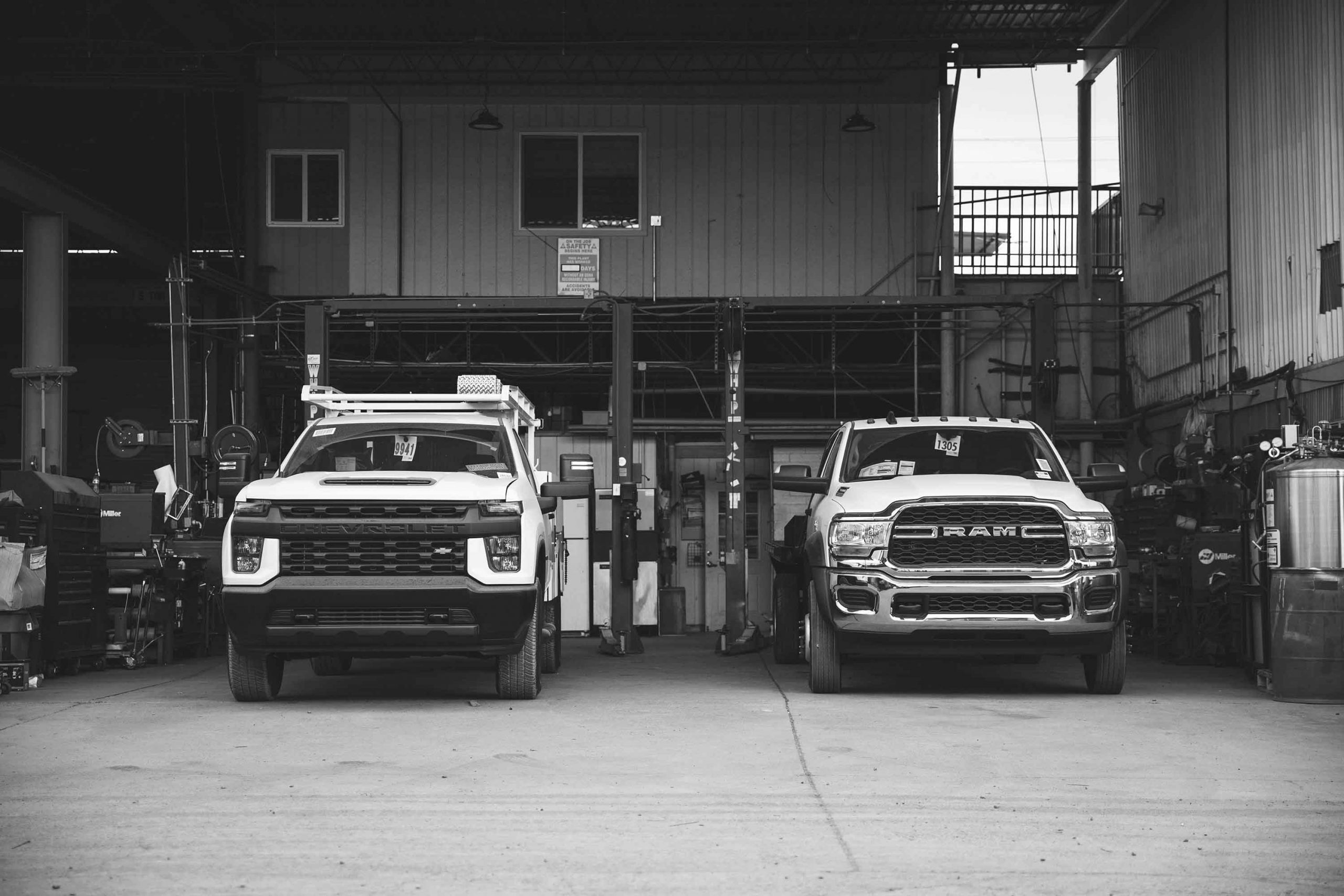 Custom Design and Manufacturing of Phoenix, AZ Delivery Vans
Sun Country Truck Equipment provides Phoenix, AZ companies with the custom design and manufacturing of delivery vans. Companies that offer deliveries, such as postal or product shipping, understand the need for Phoenix delivery vans that can go the extra mile, offer superior performance and reliability, and withstand the test of time. At Sun Country Truck Equipment, our team and services are Arizona's number one choice for custom van design and van interiors. We have decades of experience in our industry and are expertly trained to provide our clients with exceptional levels of quality and precision.
Customizing the interior of your business van can help increase its functionality and efficiency. At Sun Country Truck, we always utilize high-quality materials and parts that improve your van's value and durability. We recognize that your vehicle will act as a courier for materials and equipment that are crucial to the smooth running of your company. For this reason, we use premium, specially produced stainless-steel parts and accessories when designing and crafting custom delivery vans.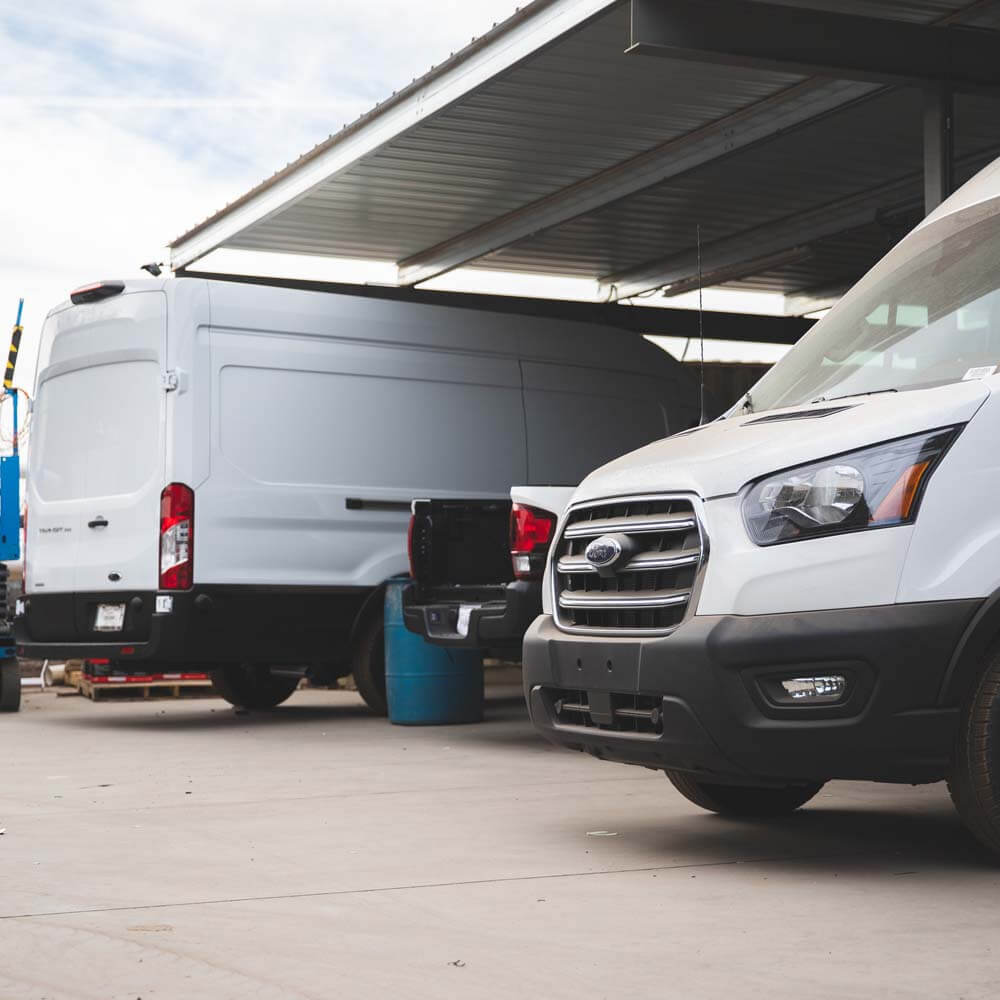 Accessories for Phoenix, AZ Delivery Vans
In addition to our Phoenix delivery van design services, Sun Country Truck offers a plethora of accessories that can further improve your ability to stay on task and complete your job – rather than having to make several trips if and when you forget something. Some of these many accessories include:
Ladder Racks
Roof Racks
Interior Partitions
Job-Specific Shelf-Drawer Combos
Platform Body Legs and Bars
Service Body Legs and Bars
Shelves and Shelf Dividers
Drawer Bins
Drawer Cabinets
Refrigerant Tank Racks
Cabinet Lockers
Spindle Wire Holders
Mounting Hardware for Custom Designs
Hanging File Folders
Binder Racks
Floor Mats
Safety Grabs
Security Latch Kits and More!
Why Choose Sun Country for Phoenix Delivery Van Design?
As an expert in van interior construction and customization, Sun Country Truck Equipment offers a wide range of interior alterations services in addition to other things in Phoenix, AZ. We make sure that any modifications that your vehicles require are finished to your satisfaction by utilizing top-quality products and equipment as well as friendly customer service.
The restricted space inside and outside of your work vehicles, especially vans, is another area in which our staff excels. In addition to installing equipment, we can also help optimize the space. Considering this, we can execute the changes you desire in the most effective manner, therefore enhancing your ability to complete tasks quickly.
Sun Country also repairs all types of van bodies as well as their components. We service hydraulic and electrical components and perform frame modifications. If ever there is something that you feel is not quite right, we hope you will not hesitate to reach out to us so that we can rectify the situation.
We take pride in our ability to get to know our customers. We do this to thoroughly understand their industry and make certain that we supply them with a vehicle that is specially designed to make their lives simpler and ensure the success of their business.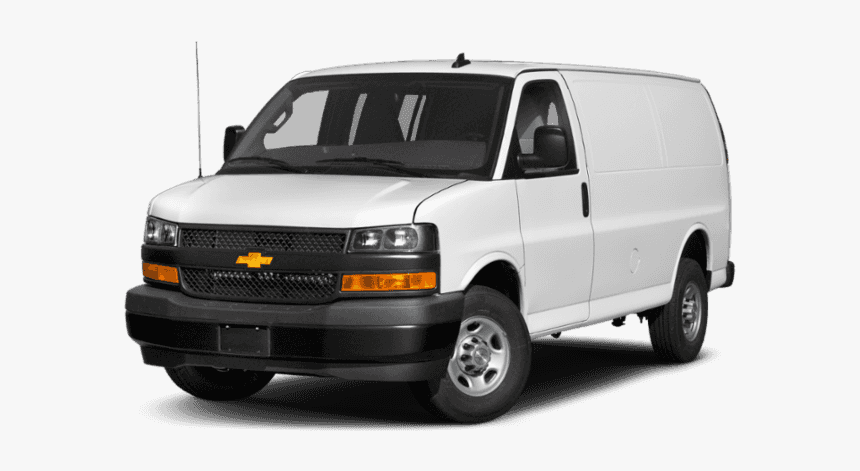 Contact Us Today to Learn More About Custom Designed Delivery Vans in Phoenix!
Custom-designed and manufactured delivery vans are available in Phoenix, Arizona, from the experts at Sun Country Truck Equipment. For more information about our Phoenix, AZ, custom truck manufacturing services, contact the team from Sun Country Truck today and receive a FREE estimate!