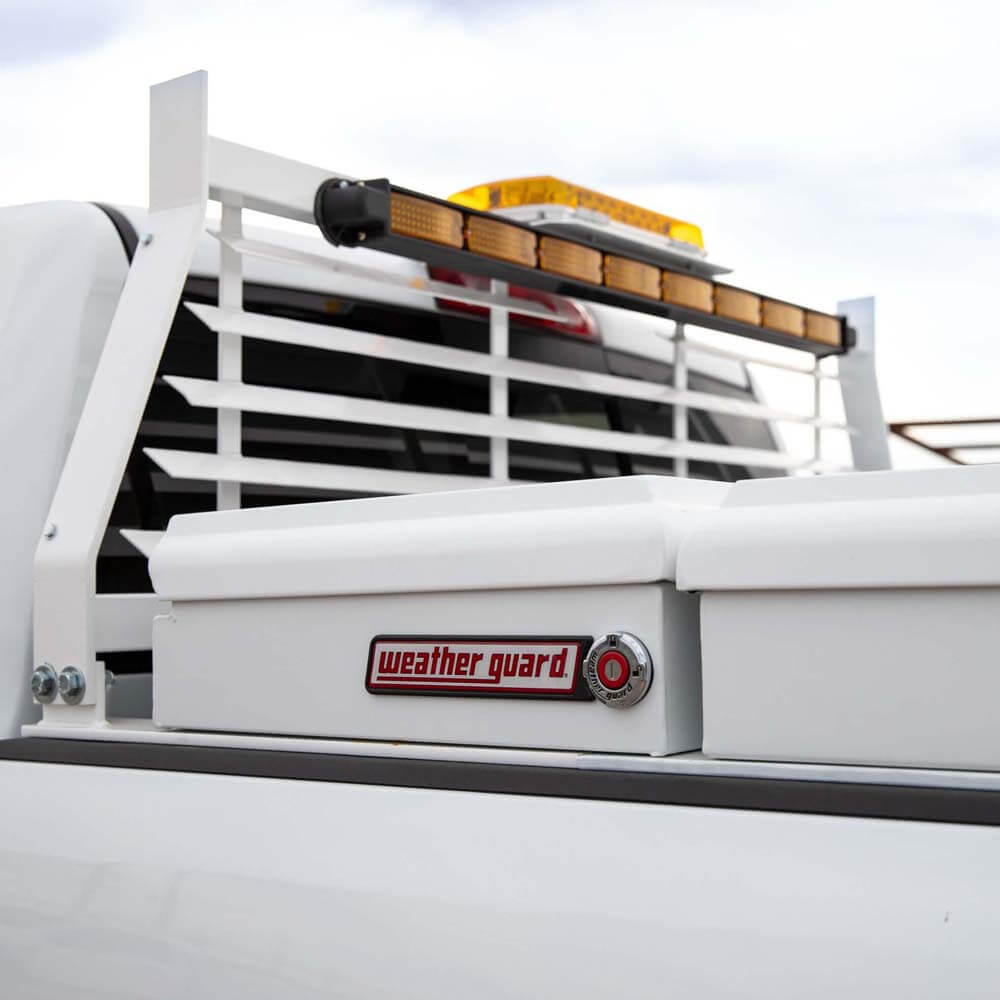 A Weather Guard toolbox provides top-notch protection against weather and theft. Their patented Extreme Protection™ Lock keeps would-be thieves out and ARMOR TUF® Powder Coat protection keeps tools clean and dry. Weather Guard has a limited lifetime warranty on aluminum diamond plate or steel storage boxes. If you're looking for quality truck bed storage, they're hard to beat.
Buyers has a truck bed storage box for everyone. Their toolboxes are made from durable carbon steel, aluminum and polyethylene. Buyers offers a huge selection of underbody and top-side flatbed toolboxes.
UWS is known for their "Impossibly Strong" products and their utility chests are no exception. They feature the patented RigidCore™ lid and are constructed with extra-thick aluminum. A truck bed toolbox by UWS is as tough as it is sleek.
For boxes you take from the truck to the job site, KNAACK has safety and security in mind. Their ventilated Safety Kage™ design provides superior storage and protection of personal safety equipment. Steel chests and piano boxes keep tools secure, yet mobile.
Need a ladder rack for a truck or van? Our network of trusted vendors carries a massive selection of utility and ladder racks to suit any truck or van.
Installing a pickup truck ladder rack means freeing up space without relying on the truck's roof. Weather Guard has truck bed rack models for different cargo weight requirements. They also have a huge inventory of van racks, many of which utilize their EZGLIDE2™ feature to get ladders down from the van effortlessly.
Kargo Master is the go-to manufacturer of van storage solutions. Their ladder racks come in aluminum or steel and have the advantages of low-profile storage, accommodation of all standard ladders and minimal moving parts.
Rack It is a leader in commercial truck accessories. They have a ladder rack for a truck in practically any industry. Rack It sources all their materials domestically and does their own in-house manufacturing. Not only do they have a huge selection of pre-made racks, but they'll do custom utility and ladder rack designs as well.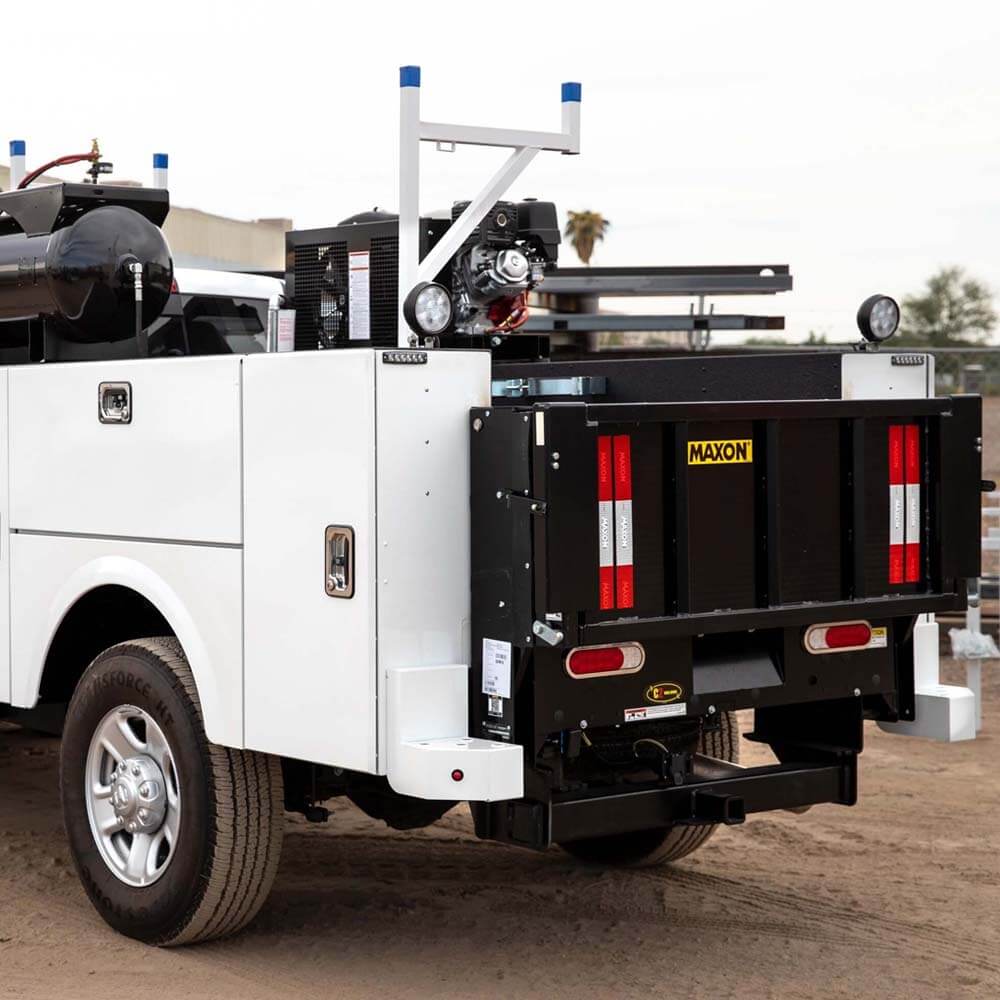 At Sun Country, we're problem solvers. We design truck bed storage based on your unique needs. We can fabricate and install van and truck bed storage solutions with fast turnaround times that keep you on the road and doing business.