We specialize in making one-of-a-kind car accessories and bodywork. You may customize your truck with the help of our knowledgeable sales and service professionals. Sun Country Truck Equipment manufactures stake beds, flatbeds, dump bodies, and clean-up dumps in Mesa, Arizona.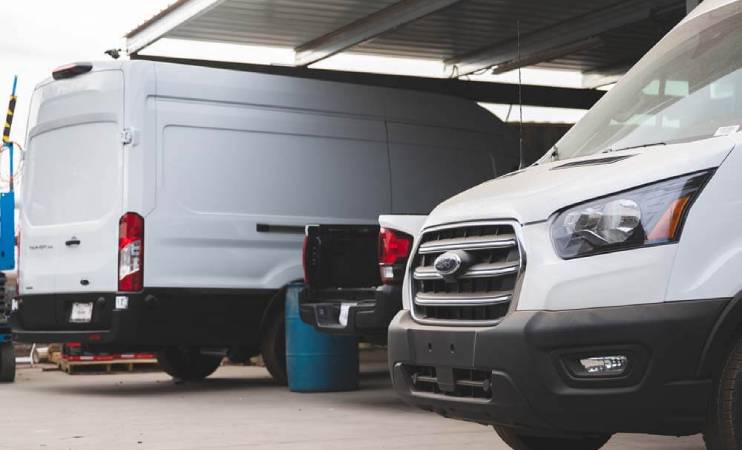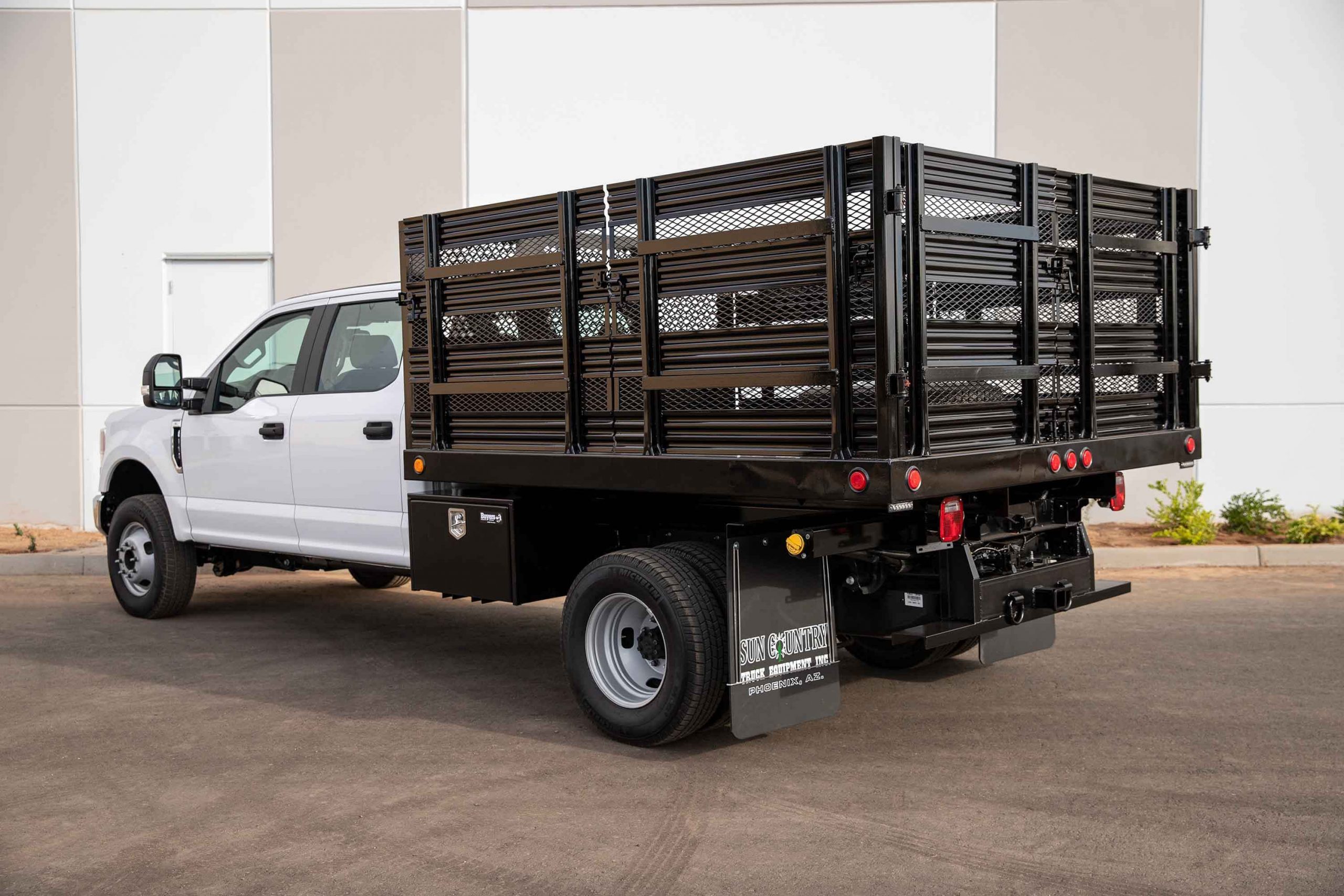 Sun Country Truck Equipment offers products from top brands all across Mesa, including:
Dump Bodies / Landscape Dumps
Flatbeds
Ladder Racks
Service Bodies
Lift Gates
Underhood Air Compressors
Service & Repair Work
Accessories
Lighting
Dry Freight Boxes
Toolboxes
Sun Country Truck Equipment was founded by Tim Williams and Scott Bennett. They confidently expanded their business from a modest enterprise into one of Arizona's most renowned work vehicle manufacturers. They understood that in order to establish themselves as a reputable business, they needed to provide outstanding and extraordinarily attentive customer service and build enduring relationships.
Sun Country offers a strong combination of value for your money, so you'll never have to give up quality. For the operations of your business, our Mesa custom trucks and vans are built with the maximum efficiency.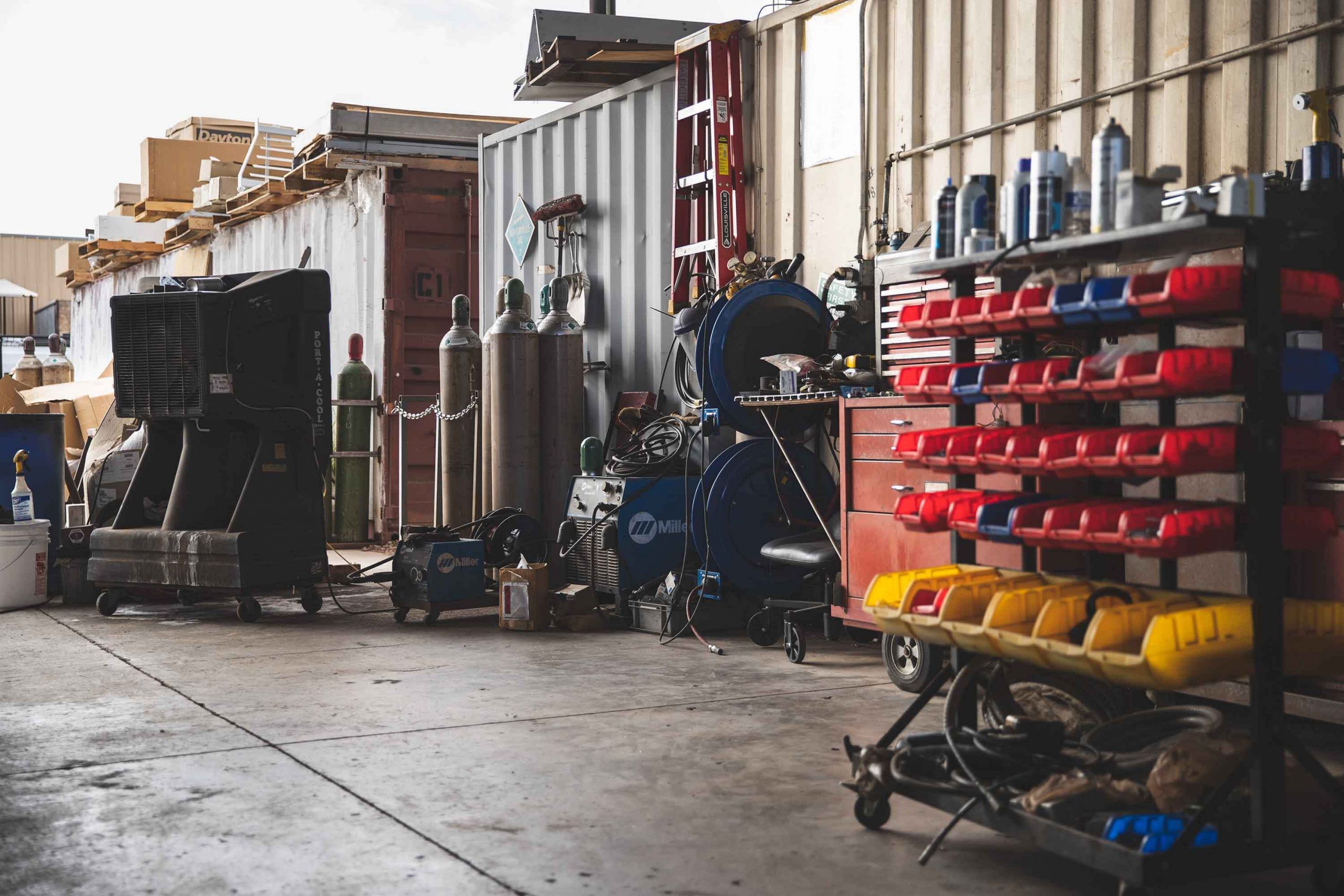 For the last two decades, we have serviced a wide variety of trades including, but not limited to:
Landscapers
Electricians
Plumbers
General Contractors
Auto Glass
Delivery Vans
Painters and Many More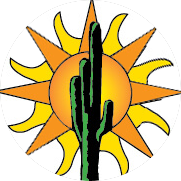 Furthermore, Sun Country is equipped to repair all truck and van bodywork, as well as individual components including dry boxes, lift gates, reels, and racks. We enlarge or contract frames and repair hydraulic and electrical components.
Your vehicle can be transformed into the effective powerhouse you need with the help of our assortment of hoists, lift gates, van uplifts, reels, tow packages, lights, storage boxes, Vanair and VMAC underhood air compressors. Any current car you bring to us can have its performance improved, and we can also add accessories and parts for our Mesa custom bodywork. We are able to meet the demands of our clients across sectors because of our extensive network of suppliers and partners.
Schedule a Free Consultation
In the business world, there is no time for slowing down. As a result, we understand the importance of having the tools you need to get the job done right the first time, as well as for maximum performance. Customizing trucks and vans is a precise business. Despite the fact that there are other manufacturers in our industry, only Sun Country can live up to the high standards our customers have for quality.
For more information, contact Sun Country Truck today for a free estimate!