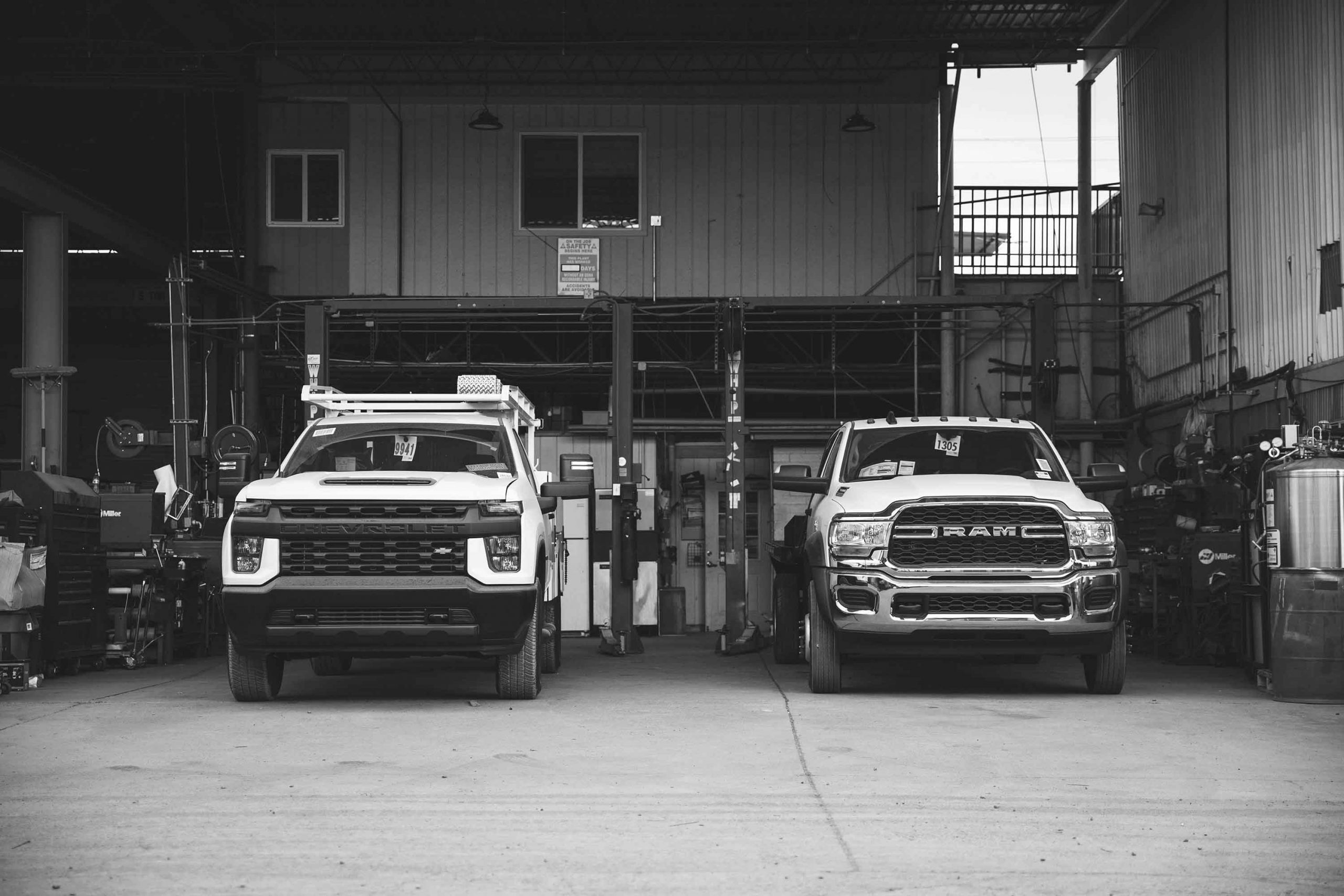 Phoenix Custom Trucks for General Contractors
At Sun Country Truck, we offer custom trucks for general contractors in Phoenix, AZ. General contractors oversee various projects and need custom trucks and vans that can accommodate their jobs and the tools of their trade. General contractors do installation, maintenance, and construction work in various settings, including residential, commercial, and industrial environments. The team from Sun Country Truck designs custom truck bodies and work vehicles for contractors, so they can handle practically any job effectively. We can outfit your ideal mobile workstation with one of our many custom truck beds, truck bodies, and other equipment in Phoenix, Arizona.
Sun Country Truck Equipment is an industry leader in building specialized service trucks to meet the demands of any profession or industry. Thanks to our custom truck bodywork, we will provide you and your business with vehicles that will double as an all-in-one workstation. You will have easy access to the tools and accessories necessary to cross things off your daily to-do list, regardless of what the day has in store for you. As a general contractor, we recognize that your work transportation frequently acts as the company's public face and has an impact when you arrive on the scene or present a proposal. Phoenix custom truck bodies from Sun Country are of the highest caliber and exhibit professionalism and meticulousness.
Phoenix, AZ Custom Trucks Built to Your Specification
You want to be sure that your money is being spent effectively when it comes to buying a new car. Fortunately, Sun Country is a firm believer in developing designs that will stand the test of time and last for many years. The team here at Sun Country Truck Equipment can spare you the stress of preparing for whatever life may throw at you. We work closely with reputable businesses on each project and only utilize the highest-grade composite materials. As a result, our specially developed Phoenix truck bodies offer superior durability and reliability.
Our work with professional brands includes:
Buyers
Ranger Design
Norstar
Kargo Master
Weather Guard
Palfinger
Stahl
Maxon and more!
The experts at Sun Country Trucking are licensed in the several crafts necessary to build a reliable, durable, and secure truck. Our experts at Sun Country can install truck bodies with the most elaborate designs in addition to typical Phoenix, AZ service bodies.
Custom Truck Accessories for General Contractors
Along with our knowledge of Phoenix custom trucks, we can confidently provide a variety of add-ons for your custom utility vehicle in Arizona, including hitches, generators, toolboxes, dry freight boxes, and more. This also means that we use our extensive production and modification skills to guarantee that your bespoke vehicle accessories fit flawlessly. Additionally, Sun Country provides specialized lighting to improve visibility and greatly increase safety for you and your team. We believe that your vehicle should provide the same level of safety standards that you maintain when overseeing construction, landscaping, roofing, electrical work, or any other project you take on.
We proudly service all of Arizona and surrounding cities in Phoenix including:
Chandler
Paradise Valley
Surprise
Peoria
Gilbert
Contact Us Today to Learn More About Our Custom Trucks for General Contractors!
Sun Country Truck provides top-quality and reliable custom truck bodies for general contractors in Phoenix, AZ. Since 2000, we have become the premier provider of service bodies, custom van interiors, and more. We are dedicated to providing elite customer service and helping clients, including general contractors, improve their ability to get their job done right the first time. At Sun Country Truck, you can feel confident that we will go above and beyond to complete your truck as precisely as possible. No job is too large or too small for us to complete.
For more information about general contractor custom truck bodies and all our other services in Phoenix, AZ, contact us today!