At Sun Country Trucking Equipment, our team provides custom-designed van interiors for commercial businesses and their vehicles in Phoenix, AZ. By customizing your company's vans to fit your needs and industry, we can help maximize your overall work efficiency. Yet, this is not the only benefit our custom-designed commercial van interiors can offer you, your business, and your employees!
Custom Designed Van Interiors From Sun Country Truck Equipment
To help your commercial business in Phoenix, AZ meet the needs of your clients and customers, we at Sun Country Truck Equipment offer various kinds of interior and exterior equipment that can be added to customize your work vehicles. Some of the many pieces of equipment we can attach to help customize the interiors and exteriors of your van or vans include:
Interior Partitions
Job-Specific Shelf-Drawer Combos
Platform Body Legs and Bars
Service Body Legs and Bars
Shelves and Shelf Dividers
Drawer Bins
Drawer Cabinets
Refrigerant Tank Racks
Cabinet Lockers
Spindle Wire Holders
Mounting Hardware for Custom Designs
Hanging File Folders
Binder Racks
Ladder Racks
Roof Racks
Floor Mats
Safety Grabs
Security Latch Kits
And More Types of Equipment!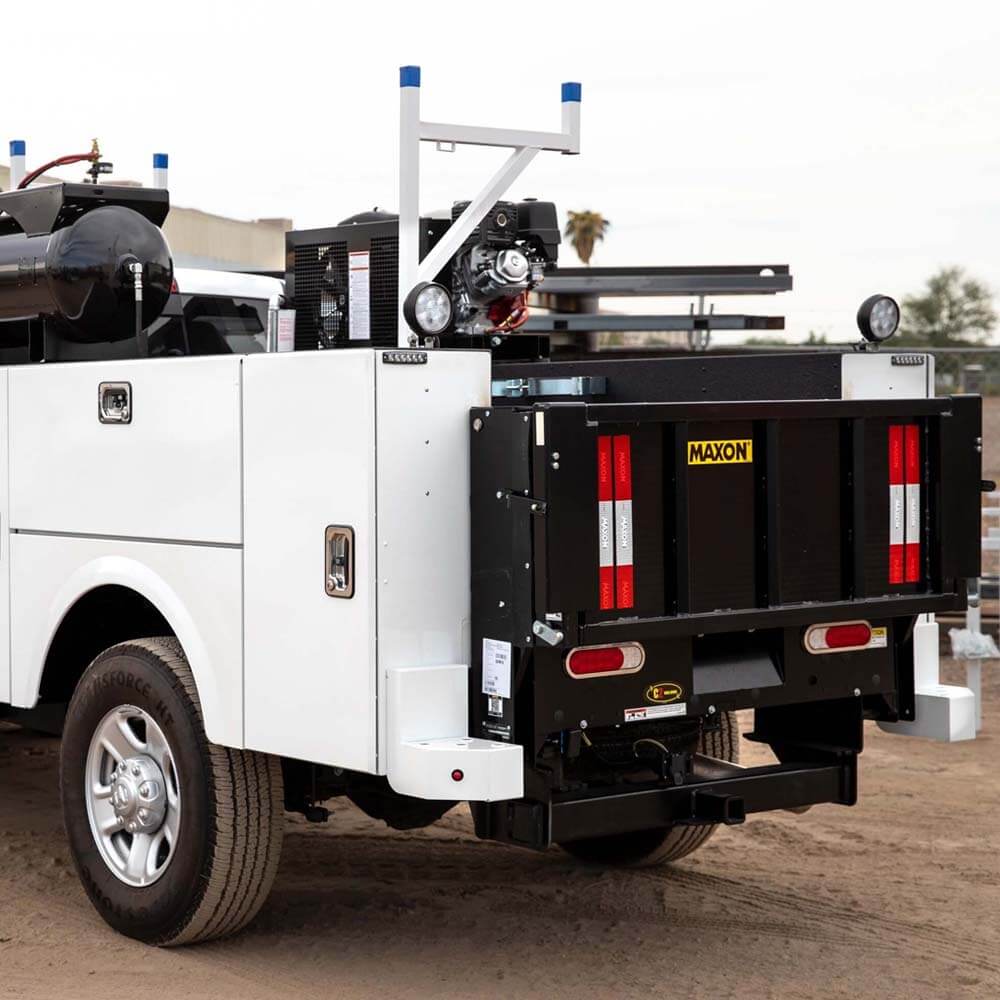 For more information on all the types of equipment and features we can add to a van, contact us today!
How a Customized Van Interior Can Increase Work Efficiency
For contractors and employees of nearly any business that requires a van full of equipment, it is essential for them to not only arrive on time to a job but to complete that job in a timely fashion. To do this, a high level of efficiency and organization is necessary. To achieve this, your company's work van or vans must be customized and organized to properly fit your equipment in a way that it is sorted and easily accessible. With everything in a predetermined, space-saving place, you and your employees can more efficiently find and use whatever tools and equipment you need to help ensure that you complete the job you are hired for in a timely manner.
As a result, your overall work efficiency will be better than ever thanks to a custom-designed van from us at Sun Country Truck Equipment!
Further Benefits of Custom Commercial Van Interiors
By working with us to customize your commercial van interiors and exteriors, our team can provide you, your employees, and your business with several considerable benefits, including increased productivity and more. Aside from next-level work efficiency, some further benefits include:
Equipment organization
Efficient storage
Better use of interior van space
More interior space to utilize and work with
Potentially longer lifespan for your van, its interior, & your equipment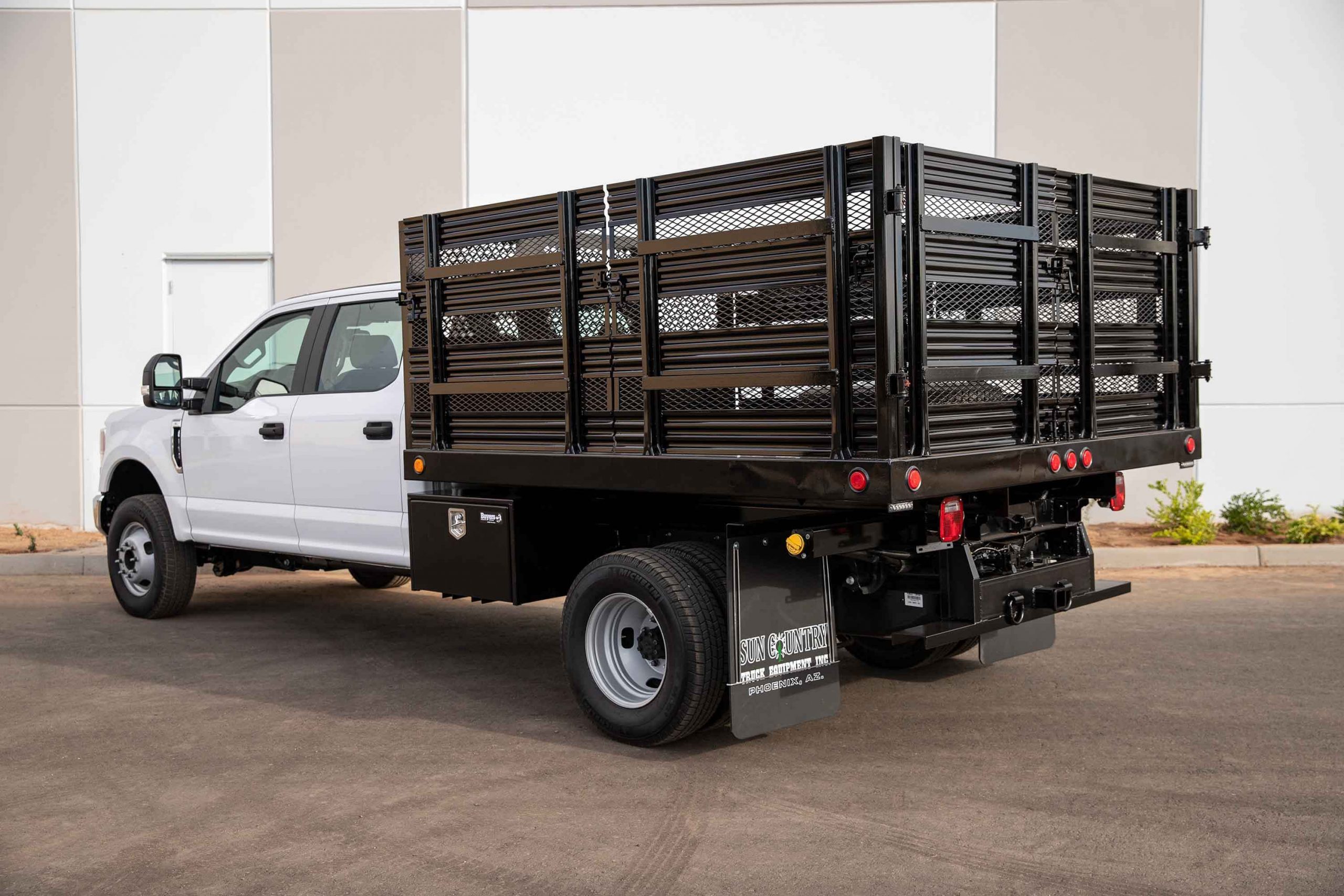 With a custom design van interior, you can make the most of your work vehicle and its space. By having it all organized, you can benefit from the free space and accessibility of your equipment. And with all of your equipment and tools stored properly, they are more likely to last longer, which can help save your business money in the long run.
Why Choose Van Interiors Builders From Sun Country in Phoenix, Arizona?
As leading van interior builders and customizers in Phoenix, Arizona, we at Sun Country Truck Equipment offer comprehensive interior modification services and more. We utilize high-quality products and equipment along with friendly customer service to ensure that whatever customizations your vehicles need will be to your satisfaction. Our team is experienced at not only installing equipment but maximizing the limited space inside and outside your work vehicles, including vans. As such, we can incorporate the customizations you need in the most optimal configuration, helping to maximize your work efficiency.
Get a Quote for Custom Van Interiors in Phoenix, AZ Today!
At Sun Country Truck Equipment, our custom-designed van interiors for businesses in Phoenix, AZ are crafted with organization and efficiency in mind. As a result, we can design and build an interior space that helps improve your overall work efficiency. Contact us today to learn more or receive a free quote for our commercial van customization services!