If your business relies heavily on your transport vehicle, then you'll want to know how to customize your truck for maximum performance using Sun Country Truck Equipment's services. It's evident that a cluttered truck leads to inefficiencies which translate to customer frustration. At Sun Country Truck Equipment, Inc, we have a long history of manufacturing, customizing, and repairing truck and van bodies, flatbeds, clean-up dumps, dump bodies, and stake beds. Revamp your work truck or van, and you'll be well on your way to boosting performance and improving profitability.
About Sun Country Truck Equipment
Sun Country Truck Equipment is the brainchild of two trucking aficionados, Tim Williams and Scott Bennett. They joined hands in the early 2000s to provide truck customization services, repairs, and rebuilds in Arizona. Today the company has garnered a superb reputation for excellence and dependability in the work truck and van repairs, fabrication, and customizations. If you're looking to retrofit or customize your work vehicle or van, pay a visit to Sun Country Truck Equipment.
Unlimited Applications
Need to customize your truck or work van? Our engineers are only limited by your imagination. Here are a few examples of possible configurations:
Additional interior drawers
Custom paint jobs
Custom lighting
Running boards
Cabinets
Stainless steel wheel wells
Custom storage areas
Whatever your company's work truck or van requirements are, we can provide the customization services you require to get the job done correctly. We have established long-term partnerships with dependable parts, and accessories vendors and are dedicated to carrying out our work with the highest level of integrity.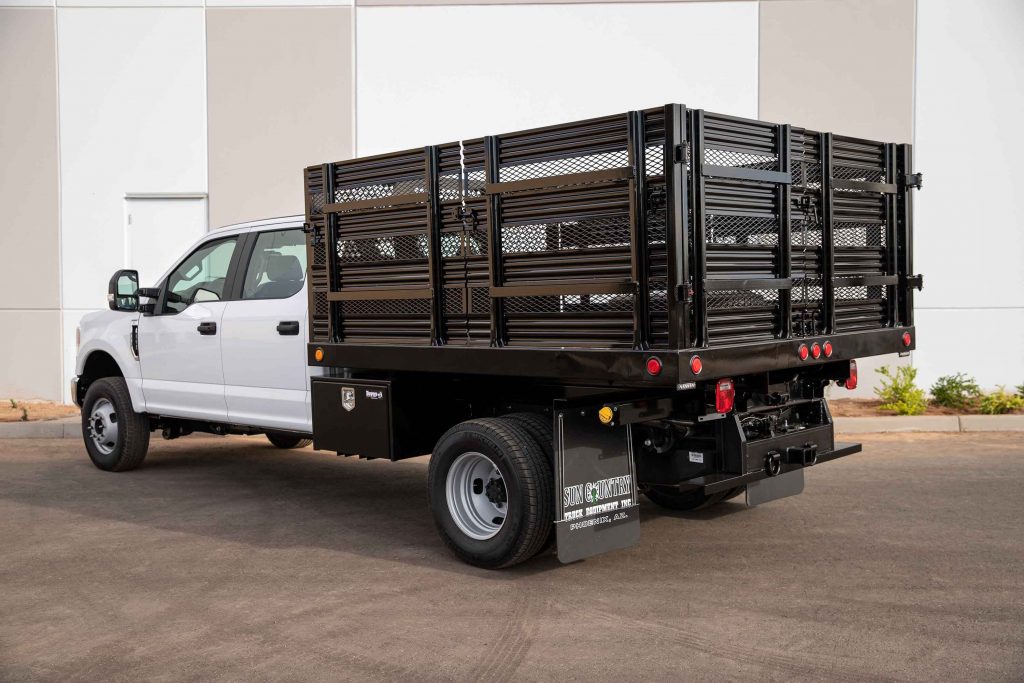 Why Customize Your Work Truck or Van?
It is impossible to imagine all of the possibilities for custom-built work vehicles and vans. Many of our customs builds include several different solutions for various jobs. The following are the advantages you can anticipate as a result of our efforts:
Improve Efficiency & Maximize Performance
An organized work truck or van means a more streamlined delivery of critical services to your customers. A cluttered truck makes it difficult to find the tools and equipment you need to complete your assignments. For years we have been helping contractors, utility providers, and other service vendors retrofit their trucks for maximum efficiency.
Extend Your Services
Vendors, contractors, and utility service companies generally provide a wide range of services to their clients to maintain competitiveness. In other words, being prepared and completely equipped with all of the necessary tools and equipment to fulfill any request relating to your business is essential to success. Being able to transport any type of equipment required to make the contractor more relevant, efficient, and profitable is made possible via the use of a customized truck.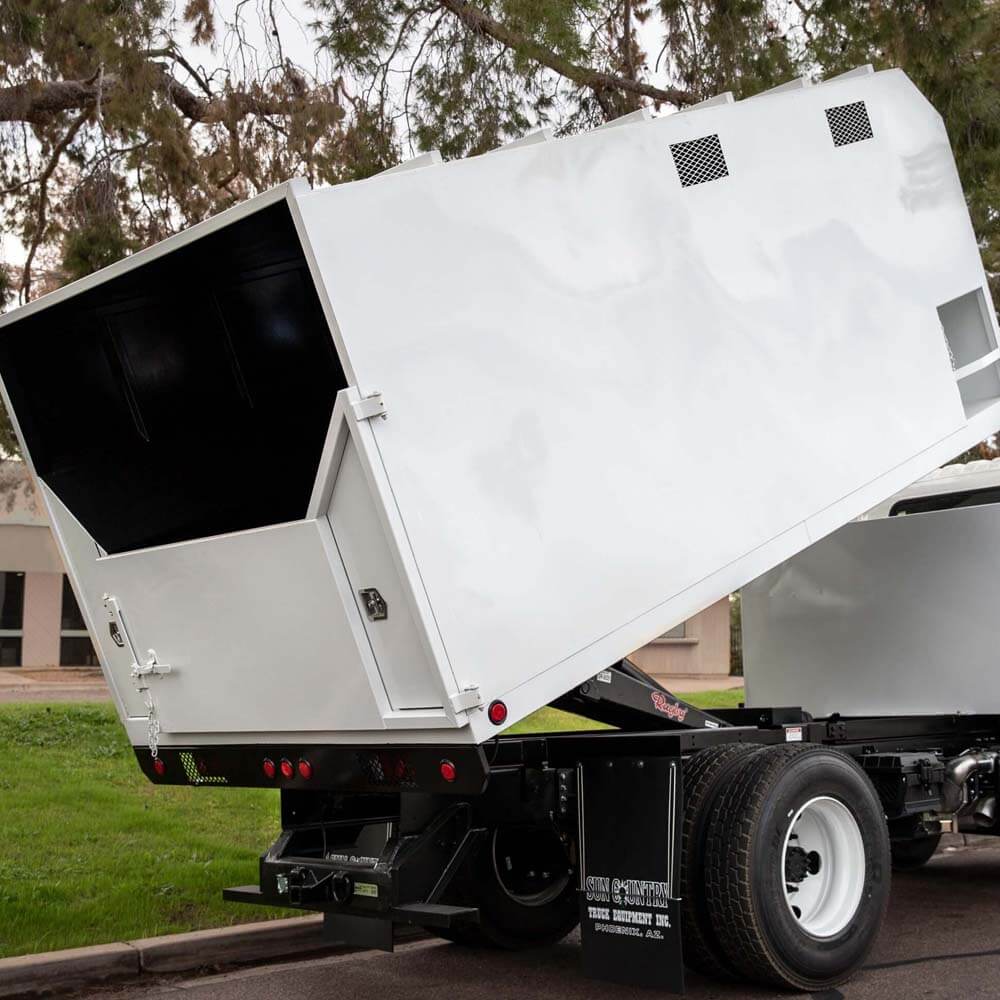 Extend the Life of Your Work Truck
Another advantage of customizing your work truck or van is that it helps to increase the vehicle's life. Sun Country Truck Equipment, Inc. performs custom fabrication using only the highest quality and most lasting materials available on the market today. This not only increases the number of services that you can provide but also boosts the longevity of your truck or van.
Protect Your Precious Cargo
Service contractors and utility companies rely on a wide range of tools and specialized equipment to complete their work effectively. Because this equipment is quite expensive, every precaution must be taken to ensure its safety. Not only is it susceptible to damage from severe weather, but it is also vulnerable to theft.
At Sun Country Truck Equipment, we use cutting-edge technology to retrofit your work truck to ensure that your tools and equipment are well protected. You never have to worry about your precious equipment being destroyed by severe weather or stolen by unscrupulous individuals.
Contact Us
If you're ready to customize your van or work truck for maximum performance, Sun Country Truck Equipment has the knowledge and experience to help. We never compromise on quality and ensure that you are completely satisfied with the final result. Please contact us right away to set up a free consultation.