Sun Country Truck Equipment specializes in custom truck manufacturing and van bodywork, as well as upgrades and repairs in Phoenix, AZ. Since our inception in May 2000, we have grown to become one of the most reputable work truck manufacturers and suppliers in the greater Phoenix valley.
Our Truck Customization Options
With over 20 years of hands-on experience, you can expect high-quality work and total customer satisfaction. Here is a list of some of the most common modifications we make:
Custom storage compartments
Custom paint jobs
Toolboxes
Custom interiors
Dump Bodies
Flatbeds
Custom lighting (interior and exterior)
Running boards
Cabinets and drawers
Stainless steel wheel wells
Much more
Why You Need Work Truck or Van Customization
Suppose you run a utility department or a contractor business such as interior remodeling, HVAC repairs, handyman services, plumber, electrician, real estate inspections, pressure washing, landscaping technician, or construction. In that case, your truck is essential for transporting critical tools and equipment to and from the job site. This necessitates truck modifications to guarantee that the equipment is properly stored and transported. Here are a few key reasons why custom work manufacturing in Phoenix, AZ is necessary:
Protect Your Precious Tools & Equipment
Most contractors, vendors, utility companies, and other service providers render their services using specialized tools and equipment. For proper storage and transportation of this equipment, customized trucks and work vans are required. Our objective at Sun Country is to modify your truck or van to be the best at what you do. We utilize only the most durable and high-quality materials in the market to ensure that your valuable tools and equipment are protected from damage resulting from inclement weather and theft.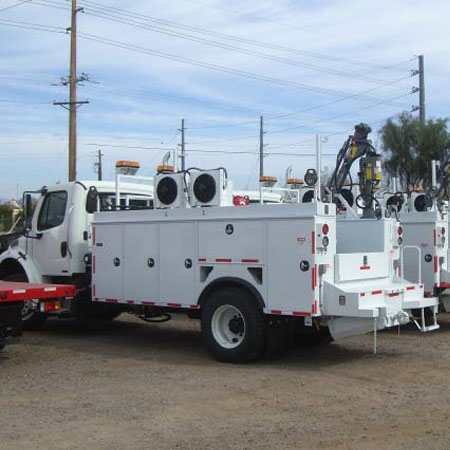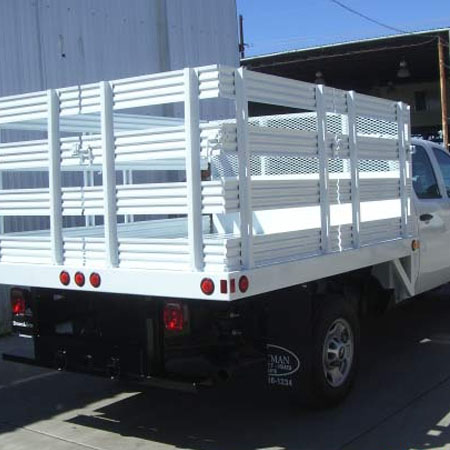 Improve Job Site Efficiency
A modified truck or work van results in increased efficiency. A cluttered vehicle can cause delays and poor craftsmanship, both of which hurt customer satisfaction. Sun Country can provide a wide choice of customization options for your work truck or van to help you become more organized and efficient.
Provide More Services
A modified truck or work van can help your business provide more services. This ultimately results in happier customers and a better balance sheet. To stay competitive, vendors, contractors, and utility service providers usually offer their customers a wide range of services. This means being able to have a broader range of options as far as tools and equipment. To achieve this, the vendor needs a customized work truck or van.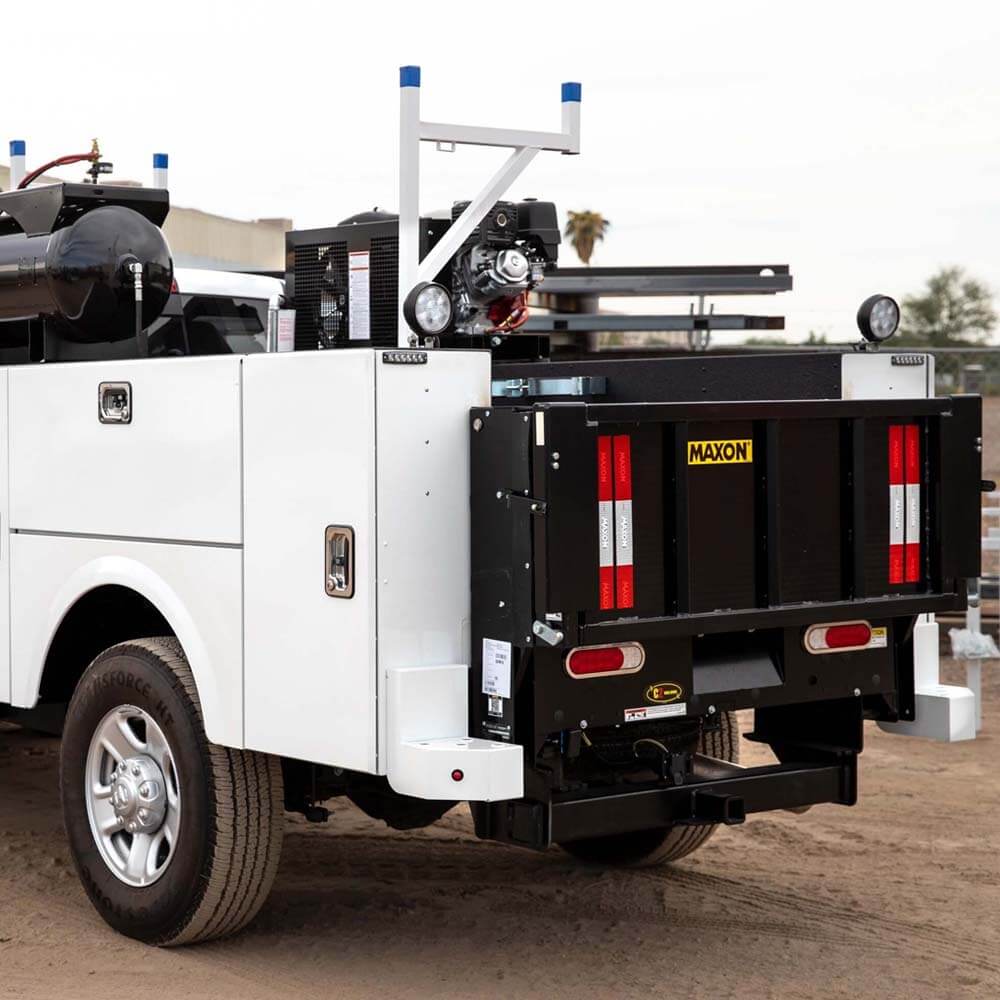 Give Your Fleet a Longer Lease on Life
Companies that own and operate a fleet of work vans or trucks are constantly looking to reduce costs associated with repairs and maintenance. One of the most effective methods of accomplishing this is to modify the vehicles. At Sun Country, we never cut corners when it comes to quality. We have established outstanding working relationships with all of the reputable vendors and suppliers of high-end components and accessories. As a result, our work is of undeniable quality. Our truck and van modifications will ensure that your truck not only performs better but also lasts longer.
Contact Us to Schedule a Consultation
Sun Country Truck Equipment is one of Phoenix, Arizona's finest custom truck body and truck equipment manufacturers. If you're looking for the best in custom truck bodywork and factory equipment in the Southwest, look no further. Our primary goals are quality and service, and we strive to give our customers the best value for money.
Our skilled engineers can provide you with the optimum setup for your truck or van body if you own a contractor or utility service establishment or organization. In addition, they can perform basic service body installations to some of the most extensively customized truck bodies on the market today. Customer satisfaction is ensured through custom-built products and exceptional workmanship. To schedule an appointment, contact us today.