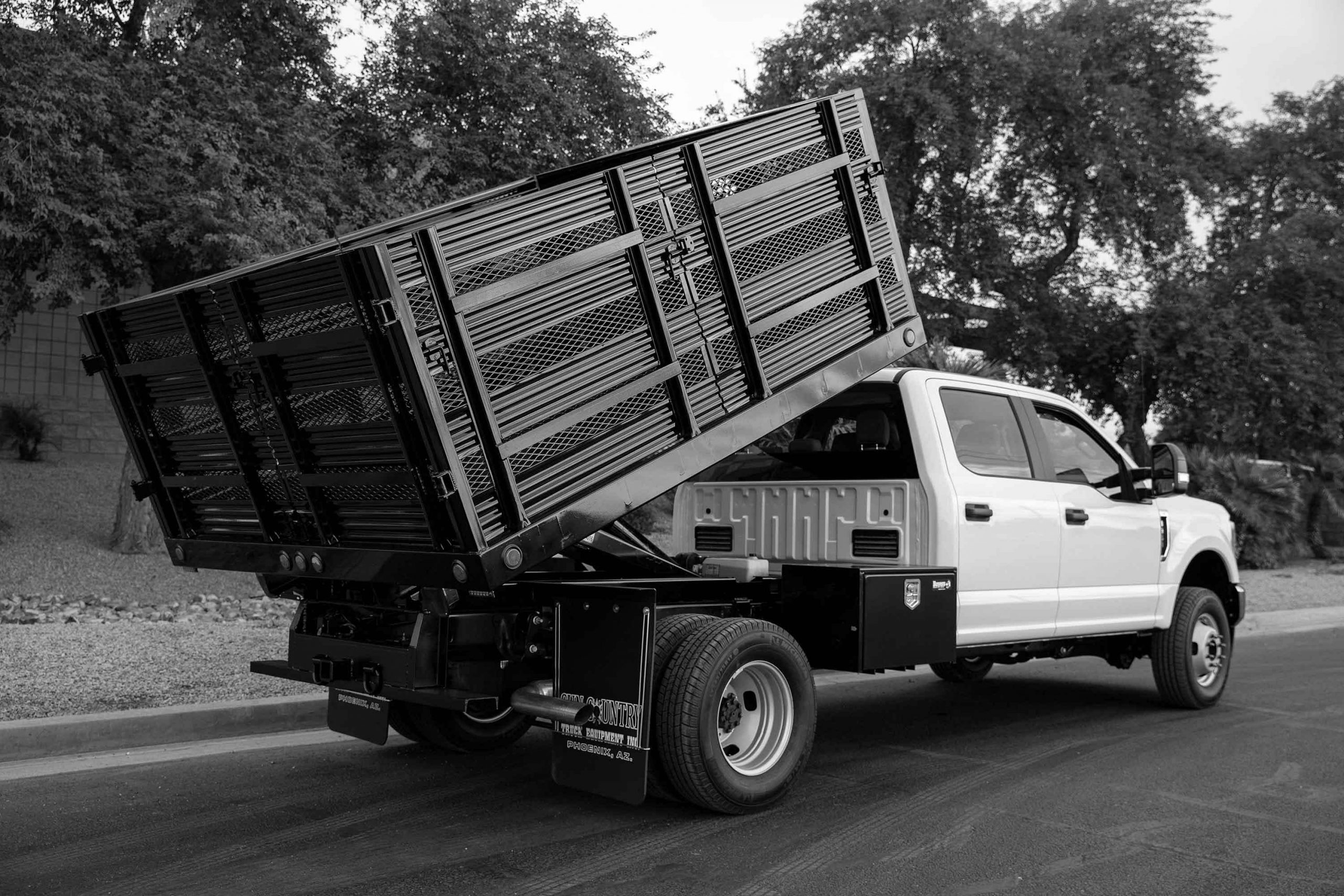 Clean up with our premiere chipper truck dump body - the SCT Chipper. Specify your cargo size and we'll fabricate a custom truck body with accessories, equipment and tool boxes tailored to your needs. We manufacture chipper bodies for whatever your job requires. Our Clean Up Series includes:
Dump box is fully enclosed with custom ventilation and a swing-open side door. Features a flat base above the floor, ideal for cab-over trucks. It provides clearance for frame-mounted battery boxes and tanks such as a custom water cooler holder.
Two stationary shelves plus floor storage provide ample room. Stainless steel locking T-handle latches and gas spring door openers offer convenient access. Two full-height doors with stainless steel, 1/4 in. pin continuous hidden hinges.
Automotive style rubber D-bulb sealed doors and a built-in rain gutter protect against weather and grime. Built-in frame mounting rails save time on installation and eliminate interior holes.
The Buyers dump hitch plate bumper has a corrosion-resistant powder coating and provides ICC bumper protection. Handles loads up to 17,000 lb.
Pre-assembled rear hinge adds strength and simplifies installation. Rugby hoists have a stabilizer that allows both cylinders to extend and retract at the same time. Fast cycle time makes the hoist responsive. High-pressure hydraulics produce more power with less weight. Cylinders are precision made with high-strength, hard chromed steel tubing.